Matthew W. Daus
Partner
New York, NY
156 West 56th Street
New York, NY 10019
P 212.237.1106
P 212.237.1106

|

F 212.262.1215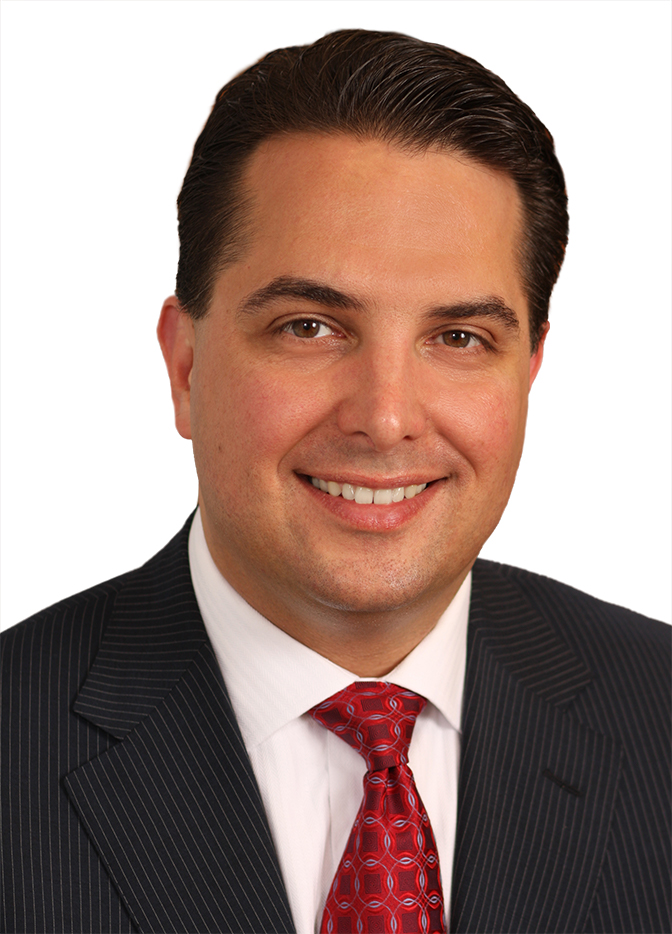 Experience
Matthew W. Daus is the Founder and Chair of the Transportation Practice Group. His practice focuses on transportation law, counseling clients on a broad range of matters including regulatory compliance, strategic planning, procurement, litigation, regulatory due diligence, expert witness testimony and reports, administrative law and public policy. Within this area Mr. Daus coordinates representation on a wide array of legal needs and services representing ground transportation, technology and related businesses and government entities. Mr. Daus also practices in the area of employment law, advising employers concerning the hiring and discharge of employees, employment discrimination laws and general personnel and policy matters.
Before joining Windels Marx, Mr. Daus served as Commissioner and Chairman of the New York City Taxi and Limousine Commission ("TLC") for eight and one half years, appointed by Mayors Giuliani, Bloomberg and the New York City Council. Prior to his tenure as the TLC's longest serving Chief Executive Officer, Mr. Daus served as General Counsel to the Commission and Deputy Commissioner for Legal Affairs since 1998, and before that, as Special Counsel to the TLC Chair - supervising over 75 lawyers and Administrative Law Judges. Mr. Daus also served as General Counsel to the New York City Community Development Agency (now the Department of Youth and Community Development), Special Counsel to the New York City Trade Waste Commission (now the Business Integrity Commission), and as a Prosecutor for the New York City Commission on Human Rights.
Mr. Daus serves as a Distinguished Lecturer with the United States Department of Transportation's University Transportation Research Center ("UTRC") at The City College of New York, of the City University of New York (CUNY). In addition to conducting research and organizing symposia, he lectured graduate students at CUNY on sustainable transportation, transportation history and policy, multi-modal transportation technology, for-hire ground transportation regulation and policy, and business law. Mr. Daus speaks internationally on a broad range of transportation topics and has been recognized as an expert in transportation technology and regulation before courts, administrative and legislative tribunals, both domestic and abroad.
Mr. Daus continues to serve, since 2009, as pro bono President of the International Association of Transportation Regulators ("IATR"), a non-profit educational and advocacy organization comprised of government transportation commissioners and regulators from around the world.
Mr. Daus served as a Commissioner of the New York City Civil Service Commission from 2010 through 2013, an independent quasi-judicial agency that hears and decides employee candidate, disciplinary, and involuntary medical leave appeals under the New York State Civil Service Law, appointed by Mayor Bloomberg and the New York City Council. Additionally, he served on the New York State Bar Association's Committee on Civil Rights from 2010 through 2013, and currently serves on the Committee on Government Ethics for the Association of the Bar of the City of New York City.
Mr. Daus served as a Member of the NYC Mayor's Inaugural Committee in 2013. He also served on NYC Mayor Bill de Blasio's transition, as a member of the Sub-Committee for the Environment, Resiliency, Public Space, Transportation and Infrastructure, where he assisted in the selection of commissioners for various city agencies including the NYC Department of Transportation, the NYC Taxi & Limousine Commission, the Mayor's Offices of Long-Term Planning & Sustainability and Emergency Management, and the NYC Departments of Environmental Protection, Parks, and Sanitation.
Mr. Daus served as a member of several non-profit boards, including: over eight years as a Board Member of NYC & Co. (the City's tourism, marketing, convention and visitors bureau); President and Board Chair of Community Understanding for Racial and Ethnic Equality ("CURE"); Co-Chairman of the Board of the Brooklyn Economic Development Corporation; and Board member of Big Apple Greeter, the 2011 World Police and Fire Games, and Brooklyn Dreams Charter School.
Newsroom
+
Events
+
Publications
+
Practices
Education
LL.M., employment law, New York University School of Law, 1997
J.D., cum laude, Touro College Jacob D. Fuchsberg Law Center, 1992
B.A., political science, magna cum laude, Brooklyn College, 1989
Admissions
New York
New Jersey
District of Columbia
United States District Court for the Southern District of New York
United States District Court for the Eastern District of New York