New NY Laws Passed for Black Car, Limo and Bus Companies – Insurance, Drug/Alcohol, Seat Belts, and More!
Friday, January 10, 2020
In response to the tragic Schoharie, NY limo crash, New York State has enacted numerous new laws pertaining to stretch limousines and other for-hire vehicles. The Governor of NY recently signed a slew of bills into law, with different effective dates. There could be implications to your business with these new laws, and we want to make you aware of these changes and when they take effect. Depending on the type and size of vehicles owned by or affiliated with your bus, black car or limousine fleet, you may need to procure additional or different insurance, institute a drug and alcohol testing program, enforce or notify passengers and drivers about seat belt laws and if you are responsible for operating stretch, modified or altered vehicles, a variety of new more stringent laws have been passed which require compliance. Please contact Matt if you have any questions or require additional information. He can be reached at 212.237.1106 or at
mdaus@windelsmarx.com
.
---
Insurance
As of January 1, 2020, all for-hire vehicles with a seating capacity of eight or more passengers must have a liability insurance policy with a combined single limit of at least $1,500,000. This change impacts commuter vans, paratransit vehicles, stretch limousines, and any for-hire vehicle with a seating capacity of eight or more passengers. (Insurance Law § 3420(f) and VTL §§ 370(1)(a) and (b).)

NYC Taxi and Limousine Commission insurance rules are dependent on New York State insurance law. Therefore, TLC now requires increased insurance coverage for any policy covering a vehicle with a seating capacity of eight or more passengers, dated on or after January 1, 2020. Anyone who has these vehicles in their fleet should check with their insurance carriers to make certain that their vehicles are properly insured.
Mandatory Drug and Alcohol Testing of Drivers
Starting February 3, 2021, all motor carriers will be required to conduct pre-employment and random drug and alcohol testing of all drivers of any for-hire vehicle with a seating capacity of nine or more passengers, including the driver, regardless of a commercial driver's license endorsement. Drug and alcohol testing must be conducted in conformance with Federal Motor Carrier Safety Association (FMCSA) regulation-Part 382 of Title 49 of the Code of Federal Regulations-Controlled Substances and Alcohol Use and Testing. If you already conduct testing on drivers who require testing under federal regulations, you will need to set up a new random testing pool for drivers who do not meet the federal requirement for testing.
Seat Belts in Taxis and Liveries
Starting November 1, 2020, passengers 8 years and older will be required to wear seat belts in taxis and livery vehicles. (Passengers under 8 are already required to be in a child safety seat.) Under the new law, anyone 16 or older or must wear a seat belt in a taxi or livery. In addition, taxi and livery drivers will be responsible for ensuring that passengers between the ages of 8 and 15 are restrained by a seat belt. The law also eliminates the current exemption for taxi and livery drivers from wearing both portions of a combination lap and shoulder seat belt. (L.2020, c. 8.)
Stretch Limousines/Altered Vehicles
The following laws apply only to stretch limousines, which are altered vehicles that have a seating capacity of nine passengers or more, include the driver:
Stretch limousines altered on or after January 1, 2021, will be required to have at least two seat belts in the front seat and one seat belt for each rear passenger seat. All stretch limousines altered before that date will need to be retrofitted with the requisite seat belts by February 3, 2022, or they will not be allowed on the road. (L.2020, c. 10.)
Effective February 3, 2021, every stretch limousine registered in New York must be equipped with a commercial global positioning system (GPS) that is specifically designed to find routes that accommodate the minimum clearance and turning radius of the vehicle. (L.2020, c. 11.)
The penalties for making illegal U-turns in a stretch limousine or FVH that seats nine or more passengers will go up beginning February 3, 2021. The penalty for violating the U-turn ban will be a $750-$1000 fine and/or 180 days' imprisonment if there are any passengers in the vehicle. If only the driver is in the vehicle, then the penalty will be a $250–$400 fine and/or 15 days' imprisonment for a first offense and a $600–$750 fine and/or 45 days' imprisonment for any subsequent offense within 18 months. (L.2020, c. 4.)
Drivers who operate stretch limousines will be required to have a Commercial Driver's License with a Passenger (P) endorsement beginning February 3, 2021. (L.2020, c. 6.)
The NYS Department of Transportation will be required to impound vehicles with an out-of-service or a horn-related defect after February 3, 2021. (L.2020, c. 9.)
Starting July 1, 2021, motor carriers will be required to annually provide the NYS Department of Motor Vehicles with a list of all stretch limousines that it operates, including each vehicle's VIN and registration number, and a list of all employed drivers of the stretch limousines and whether the drivers are qualified or disqualified. DMV will review the driver files annually to verify the drivers have the proper licenses. (L.2020, c. 12.)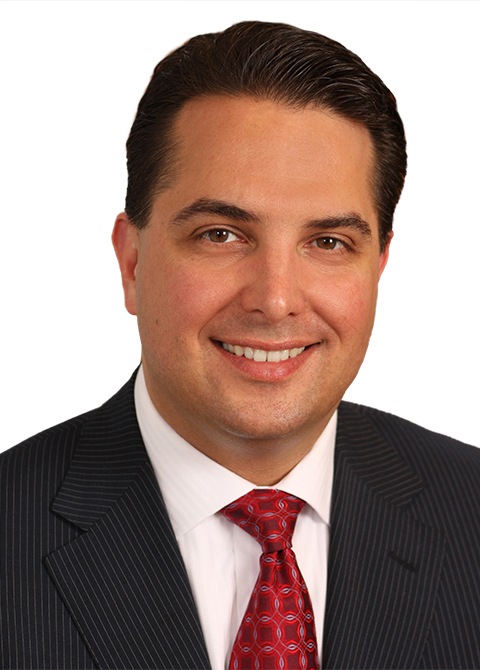 Matthew W. Daus
Partner
Download Vcard