Matt Daus Discusses Taxi Valuation, Upstate New York TNC Bill, Future of the NYC Taxi
Friday, June 16, 2017
Crain's New York Business
Matt Daus was quoted in an article published by Crain's New York Business entitled "Have taxis finally hit rock bottom?" Since Uber gained traction in New York City a few years back, taxi medallion prices have seen a steady decrease. As recent as last month, a medallion was sold for $241,000 – a significant drop from the $325,000 it cost just last April. Daus, chair of the firm's Transportation Practice Group (handling a heavy caseload of medallion loan workouts and foreclosures representing many lenders), noted a recent cash flow analysis that instead values medallions at around $575,000. This valuation was submitted to bankruptcy courts in litigation handled by Windels Marx in the representation of banks and credit unions. Despite these trends, Matt opined that the industry's performance has not been as bad as the drop in medallion prices have suggested. He notes that taxi trips fell 11% last year and the total dollar figure for yellow taxi fares fell by 9%. "They're not great numbers," he said, "but they're not catastrophic."
Read the full article. (Subscription required)
Fox 5 News
Matt Daus was featured in a Fox 5 News segment titled "The 'Uber effect' on the taxi industry." The segment discusses how start-up companies are not only changing local businesses, but are disrupting entire industries, one of which is transportation. Daus, a Windels Marx partner and Chair of the law firm's Transportation Practice Group opined on the past, present and future of the taxicab industry in NYC, indicating the decline in revenue and ridership was not dramatic over the last few years, and that the industry will survive Uber's disruption.
The Taxi Dave Show
On March 20th, 2017, Matt Daus was a guest on the "Taxi Dave Show", with host David Pollack, on WOR 770 am. Matt, a partner and Transportation Practice Chair at Windels Marx, discussed the impact on traffic, congestion and pollution in NYC, the proliferation of Uber, and the potential impact of the NY State Upstate Transportation Network Company bill on the taxicab, black car, livery and limousine industries in NYC, Westchester and Nassau Counties and Upstate New York.
Listen to the full interview starting at 8:00
Crain's New York Business
Matt Daus was quoted in an article published by Crain's New York titled "How several small-time investors got hosed when Uber crashed the taxi market." The article sheds light on individuals who thought they were making a good investment in NYC's green borough cab industry, but instead found themselves in the middle of what they claim was a ponzi scheme. Matt, former Commissioner/Chair and General Counsel of the NYC Taxi & Limousine Commission, and now Chair of Windels Marx' Transportation Practice, suggests that people were looking at this as the next big taxi-medallion type market. Many of the investors have decided to file a lawsuit in NY state court under claims that they were cheated out of $8 million. Matt says that it could be a difficult case for investors unless they can show that the taxi broker plaintiff/s engaged in an organized scheme to defraud. "The defendants are likely to argue that the plaintiffs didn't do their homework and they got burned," he said. "Now, there's buyer's remorse."
Read the full article. (Subscription required)
CATS Roundtable Radio
On February 26th, Matt Daus visited CATS Roundtable Radio Show and shared his insight with John Catsimatidis about NYC taxicabs, medallion values, and the upstate NY TNC Bill. Matt told listeners that while there was a modest drop in overall revenue for taxicabs, he believes that ultimately, they will survive as there is no faster means of transportation in the city than yellow cabs. Matt also discussed how Uber is contributing to increased traffic congestion in NYC, and how cab rides are getting longer.
StreetsBlog NYC
Matt Daus recently sat down with StreetsBlog NYC to discuss how the NY State Upstate Transportation Network Company proposed laws may profoundly impact the entire state. Matt warns that these laws could possibly decimate the for-hire industry as we know it in NYC and downstate.
The reality is that the Ubers and Lyfts are going to pick up in NYC and nobody is going to stop them.
They've done this on purpose, they do not want there to be any enforcement.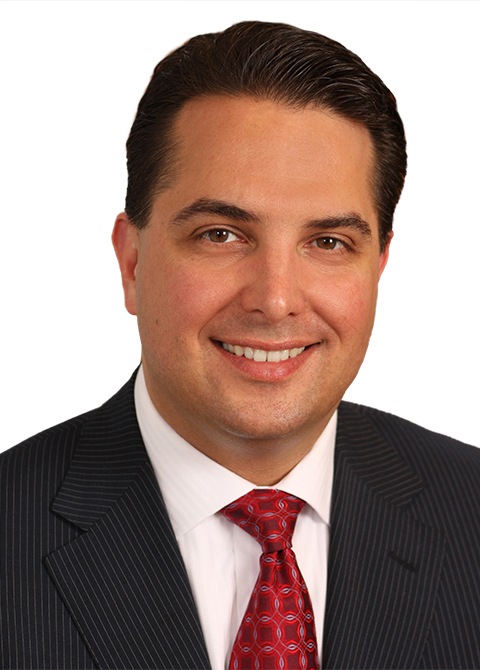 Matthew W. Daus
Partner
Download Vcard