​Are Transportation Workers Essential? – COVID-19 Transportation Update on Sunday, March 22, 2020
Sunday, March 22, 2020
Most States Classify Transportation Providers as "Essential Services" Exempt from Business Closures
As of today, governors in 8 states have issued executive orders closing all businesses except for those deemed essential businesses and issued "stay at home" orders to residents. Transportation industry stakeholders are asking if they will be exempt from such restrictions. For transportation providers in California, Connecticut, Illinois, New Jersey, New York, Ohio and Pennsylvania, those providers have been deemed essential businesses – and the travel restrictions do not apply. For example, in New York State, for-hire vehicles and buses are part of "essential transportation infrastructure." However, in Louisiana the governor's order does not provide specific guidance to transportation providers. Many of these states are following Cybersecurity & Infrastructure Security Agency (CISA) guidelines for essential businesses. Below are summaries of how these states' orders apply to transportation companies with links to the orders.

California
California Governor Gabin Newsom issued Executive Order N-33-20, requiring all Californians – except for those falling within an exception – to stay at home indefinitely. The transportation and logistics exception includes taxi and delivery drivers, as well as mass transit workers, private and public postal shipping workers, and employees of automotive repair and maintenance facilities.

Connecticut
Connecticut Governor Ned Lemont issued Executive Order No. 7H, implementing telecommuting and closures of non-essential businesses or not-for-profit entities, effective 8 p.m. on March 23 through April 22, 2020. Non-essential businesses or not-for-profit entities shall reduce their in-person workforce at any workplace locations by 100% not later than March 23, 2020 at 8:00 pm. Essential businesses include transportation infrastructure.

Illinois
Illinois Governor Pritzker issued Executive Order 2020-10 requiring all Illinoisans to stay in their homes and closing all nonessential establishments. Essential services specifically include taxis, TNCs, vehicle rental service, paratransit, and other private, public, and commercial transportation. According to guidance issued by the governor's office, "ridesharing should be used for essential travel only."

Louisiana
On March 22, Louisiana Governor John Bel Edwards issued a statewide Stay at Home order that goes into effect at 5 p.m. Monday, March 23, restricting people from leaving their homes except to obtain essential goods and services, such as food, medicine, and medical care. The order directs all non-essential business (as identified in the order) to close, these include amusement parks, hair salons, malls, and similar places where large groups would gather. All other business must follow social distancing guidelines and adhere to the 10-person limit on gathering size that applies to public places. There is no specific guidance on transportation companies.

New Jersey
On March 21, New Jersey Governor Phil Murphy issued Executive Order No. 107, effective 9 p.m. the same day, that ordered people in New Jersey to stay at home, with some exceptions, and ordered the shutdown or partial shutdown of certain businesses. People in New Jersey must stay home unless they are "reporting to, or performing, their job." The "brick-and-mortar premises" of non-essential retail businesses must close to the public and all businesses must allow their workers to work from home wherever practicable. According to guidance provided on the governor's office, "work at construction sites may continue, as can manufacturing, trucking, and transportation operations."

New York
New York Governor Andrew Cuomo issued Executive Order 202.8, All employers in the state were ordered to reduce the in-person workforce at any work locations by 100% no later than March 22 at 8 p.m. through April 19, 2020. Essential businesses and entities are not subject to the in-person restriction, which includes essential infrastructure, including transportation infrastructure such as bus, rail, or for-hire vehicles, garages.

Ohio
Ohio Gov. Mike DeWine on March 22 announced the state's Health Department issued a Stay at Home order, directing residents to remain in their homes unless engaged in essential work or activities and requiring all non-essential businesses to cease all activities within the state except minimum basic operations. Under the order, taxis, transportation network providers (such as Uber and Lyft), vehicle rental services, paratransit, and other private, public, and commercial transportation and logistics providers are deemed necessary for essential activities and other purposes. According to guidance issued by the Health Department, ridesharing should be used for essential travel only. The order is effective 11:59 p.m. EDT on Monday, March 23 until 11:59 p.m. on April 6, 2020.

Pennsylvania
Pennsylvania Governor Tom Wolf ordered all non-life sustaining businesses in Pennsylvania to close starting at 8 a.m. on March 23 until further notice. According to guidance provided by the governor's office, the list of life sustaining businesses include all transportation and warehousing businesses (excluding charter bus and scenic and sightseeing firms).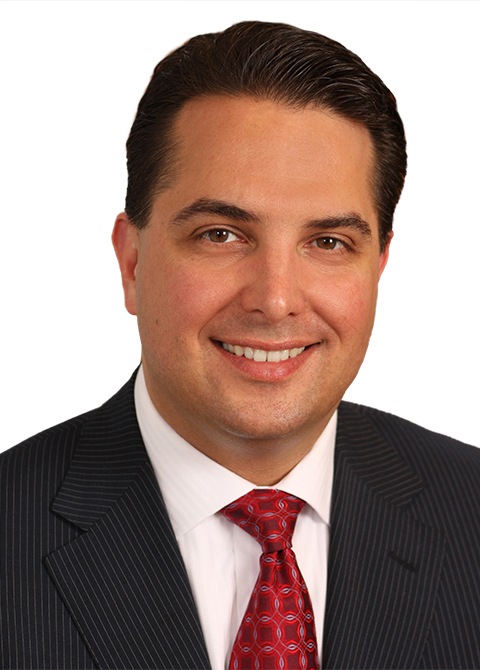 Matthew W. Daus
Partner
Download Vcard