CDC Updates: COVID-19 Transportation Update - Sunday, April 5, 2020
Sunday, April 5, 2020
New Guidance from CDC on Cloth Face Coverings to Help Slow the Spread of COVID-19
In light of new evidence that shows asymptomatic people can spread coronavirus, the CDC has recommended wearing cloth face coverings in public setting where other social distancing measures are difficult to maintain. Click Here to Read More
Webinar Announcement: Navigating The CARES Act for Small and Medium-Sized Businesses with Fleets
Join Matt Daus and several other panelists this coming Tuesday at Noon EDT for a webinar presented by Bobit Business Media, including Automotive Fleet, Auto Rental News, Business Fleet, METRO, School Bus Fleet and Work Truck. Matt will be providing guidance specific to those businesses impacted by the COVID-19 crisis regarding such topics as:
Loan details, eligibility, and application requirements
Loan forgiveness do's and don'ts for fleets
Other loan information such as the Economic Injury Disaster Loan Program
Requirements for larger companies' access to loans
Updated information not covered in initial federal guidance
What's next? Information on a potential CARES Act 2.0
Tuesday, April 7, 2020 | 9:00 AM PDT (12:00 PM EDT)
Register HERE
CDC and FMCSA Actions Address Need for Transportation in the Response to the COVID-19 Pandemic
CDC Update
The Centers for Disease Control and Prevention (CDC) recently issued guidance to clarify that its previous self-quarantining guidance for residents of the Greater New York City area does not apply to transportation and delivery workers driving into the city to deliver needed supplies. The CDC recommends these drivers, to the extent possible, stay in their vehicles while supplies are loaded and unloaded, practice social distancing at other times, move to electronic receipts, and sleep in sleeper cabs when necessary and available. According to the CDC, "Drivers who take these precautions should not need to self-quarantine when they leave the greater New York area, unless self-quarantine is recommended by state or local officials for all residents in the areas where they live." The CDC also stated in its Domestic Travel Advisory for New York, New Jersey, and Connecticut that it does not apply to truck drivers, delivery workers, and other employees of critical infrastructure industries.

FMCSA Emergency Declaration
The Federal Motor Carrier Safety Administration ("FMCSA") has already issued an Emergency Declaration providing an exemption from hours-of-service provisions of the Federal Motor Carrier Safety Regulations (FMCSRs) for motor carriers and drivers providing direct assistance in support of relief efforts related to the COVID-19 outbreaks. The Emergency Declaration provides necessary relief from FMCSRs for motor carriers and drivers engaged in the transport of essential supplies, equipment and persons in direct assistance of relief efforts related to COVID-19 outbreaks. "Direct assistance" means transportation and other relief services provided by a motor carrier or its driver(s) incident to the immediate restoration of essential services, such as medical care, or essential supplies such as food, related to COVID-19 outbreaks during the emergency. The FMCSA order included operations updates for the following:
Hours of Service. The FMCSA provided an exemption from hours-of-service provisions of the Federal Motor Carrier Safety Regulations (FMCSRs) for motor carriers and drivers transporting essential supplies, equipment and persons in direct assistance of relief efforts related to COVID-19 outbreaks.
Drug & Alcohol Testing. The FMCSA issued guidance on disruptions to drug and alcohol testing due COVID-19, mostly reiterating that most of the alcohol and drug testing requirements remain in effect despite the COVID-19 outbreak, and stated that, if a motor carrier is unable to perform random tests to meet the testing rate for a given testing period because of the COVID-19 outbreak, then they should make up the tests by the end of the year and document in writing the reasons for being unable to conduct the random tests and any actions they take locate an alternative collection site or other testing resources.
Commercial Drivers Licenses. The FMCSA granted, until June 30, 2020, a waiver from certain regulations applicable to interstate and intrastate commercial driver's license (CDL) and commercial learner's permit (CLP) holders and to other interstate drivers operating commercial motor vehicles (CMVs), including extending until June 30, 2020, the maximum period of CDL and CLP validity for licenses due for renewal on or after March 1, 2020; CLP holders are not required to retake the general and endorsement knowledge tests.
The Emergency Declaration does not exempt motor carriers from compliance with drug and alcohol use and testing requirements, CDL requirements, insurance requirements, hazardous material regulations, or applicable size and weight requirements. If a driver providing direct assistance tells the motor carrier that they need immediate rest, the driver must be permitted at least 10 consecutive hours off duty before being required to return to the motor carrier's terminal or the driver's normal reporting location. When the driver returns, they must be relieved of all duty and responsibilities and receive a minimum of 10 hours off duty if transporting property, and 8 hours if transporting passengers.
The FMCSA Emergency Declaration remains in effect until 11:59 p.m. ET on April 12, 2020, unless the national emergency is terminated sooner.
If you are interested in additional information about the CDC guidance and the FMCSA Emergency Declaration, please reach out to MATT DAUS at mdaus@windelsmarx.com or (212) 237-1106. To assist the industry at its time of need, our team is providing free advice to industry members!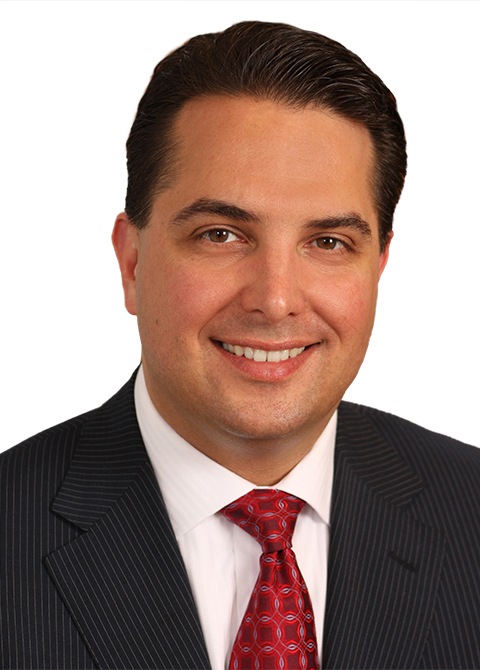 Matthew W. Daus
Partner
Download Vcard