Windels Marx Announces the Promotion of Matthew Daus to Partner
Friday, September 23, 2011
(New York, NY) Windels Marx today announced the promotion of Matthew Daus to Partner, effective September 1, 2011. He leads the firm's emerging Transportation Practice, counseling clients on a broad range of matters including regulatory compliance, strategic planning, procurement, litigation, administrative law and public policy.
Prior to joining Windels Marx in April 2010 as counsel, Mr. Daus served as Commissioner and Chairman of the New York City Taxi and Limousine Commission ("TLC") for nearly a decade. He was appointed by Mayors Giuliani and Bloomberg, as well as the New York City Council. Mr. Daus was the agency's longest serving Chief Executive Officer. During his tenure, he designed and implemented unprecedented reforms in the country's largest for-hire ground transportation industry that included numerous safety, technology, customer service and environmental initiatives.
Robert J. Luddy, Managing Partner of Windels Marx, said, "In less than 18 months, Matt has substantially enhanced Windels Marx's profile within the transportation industry. Clients with ground transportation and related businesses benefit from Matt's experience on both sides of the negotiation table, as well as the full-service approach we employ."
In addition to his elevation to partner, Mr. Daus was recently re-elected to a second term as President of the International Association of Transportation Regulators (IATR). IATR is a peer group of ground transportation regulators and supportive industry businesses from around the world, dedicated to improving private for-hire transportation through education, research and legislative action promoting government reform and best practices. He has served in this capacity since 2008.
Mr. Daus said, "Windels Marx asked me to form and Chair a Transportation Practice Group, which has already grown to become a significant component of the Firm's practice mix, counseling domestic and international clientele. I am honored to be named partner and look forward to serving our clients and the industry through thoughtful leadership and creative resolve, with a civic-minded viewpoint."

Mr. Daus' client services at Windels Marx also include litigation and many aspects of employment law, advising employers concerning worker classification, the hiring and discharge of employees, employment discrimination laws and general personnel and policy matters. In addition to his private practice and TLC leadership, Mr. Daus possesses substantial experience in both past and present public service roles, including:
TLC General Counsel and Deputy Commissioner for Legal Affairs;
Special Counsel to the TLC Chair - supervising over 75 lawyers and Administrative Law Judges;
General Counsel to the New York City Community Development Agency (now the Department of Youth and Community Development);
Special Counsel to the New York City Trade Waste Commission (now the Business Integrity Commission);
Prosecutor for the New York City Commission on Human Rights;
Commissioner of the New York City Civil Service Commission, currently presiding at hearings involving employment related appeals under the N.Y. State Civil Service Law (appointed by Mayor Bloomberg and the NYC Council); and
Current member of the New York State Bar Association's Committee on Civil Rights (appointed by the Bar President).
Mr. Daus' academic and pro bono contributions include extensive speaking and writing engagements, as well as board memberships, for a number of institutions, trade and charitable organizations, including:
City University of New York's ("CUNY's") Transportation Research Center ("UTRC") at The City College of New York - Distinguished Lecturer;
Taxi Research Network - Co-Founder;
Community Understanding for Racial and Ethnic Equality ("CURE") - President and Board Chair;
Brooklyn Economic Development Corporation - Co-Chairman of the Board;
Big Apple Greeter - Board Member;
Brooklyn Dreams Charter School - Past Board Member;
2011 World Police and Fire Games - Past Advisory Board Member; and
NYC & Co. (New York City's tourism, marketing, convention & visitors bureau) - Past Board Member.
Mr. Daus is admitted to the bars of New York, New Jersey and Washington, DC. He received an LL.M. in employment law from New York University School of Law (1997), a J.D., cum laude, from Touro College Jacob D. Fuchsberg Law Center (1992), and a B.A. in political science magna cum laude, from Brooklyn College (1989).
News Coverage
October 21, 2011, Home Reporter News - Generally Speaking
October 3, 2011, CrainsNewYorkBusiness.com - Executive Moves
September 30, 2011, LTCMag.com - "NJ Group Forges Key Alliance To Boost Industry Interests"
September 28, 2011, New York Law Journal - Personal Notes
September 23, 2011, Crain's New York Business - Executive Moves
---
About Windels Marx
With offices in New York, NY, Madison, NJ, New Brunswick, NJ, Princeton, NJ, and Stamford, Connecticut, Windels Marx is a full service law firm formed by the merger of two high quality, well known firms, Windels, Marx, Davies & Ives, with roots dating from the mid 1800's, and Lane & Mittendorf, LLP, itself one half century old. The Firm represents a diverse group of domestic and international clients in a broad-based general legal practice centering on transportation, corporate, litigation, real estate, employment, and other major business practice areas.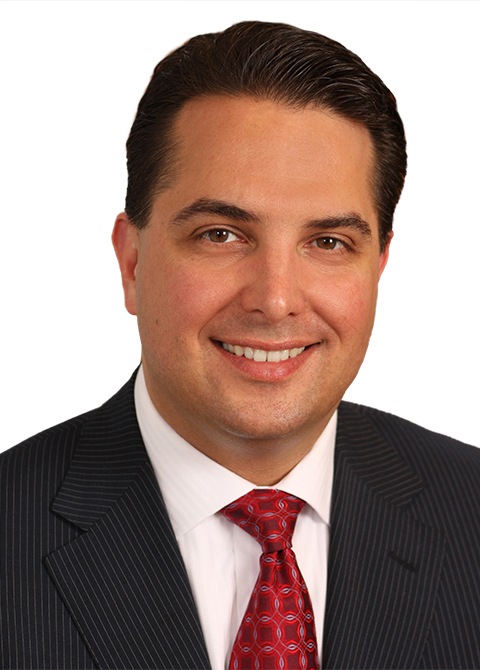 Matthew W. Daus
Partner
Download Vcard