New Main Street Lending Program for Mid-Size Transport Providers: COVID-19 Transportation Update - Thursday, April 9, 2020
Thursday, April 9, 2020
Ground Transportation, Overlooked but Essential, Needs More Relief
Matt Daus, Partner and Practice Chair at the law firm of Windels Marx, was quoted in an Op-Ed in Business Travel News, describing what Congress should consider in any new federal stimulus so that it would address the needs of the transportation companies that have been hit so hard as a result of the COVID crisis. "All of our affected industries need to stand united, competitors and rivals alike, as we are all in this together," said Matthew Daus, former NYC Taxi & Limousine Commissioner and Chair. "We need to band together to get Congress to return for a fourth round of recovery or stimulus aimed at all components of business travel, including passenger ground transportation and limousine services, with targeted special relief beyond payroll protection loans or disaster loans." Click Here to Read More
Our Recommended Message to Congress for Use By Ground Transportation Trade Groups in the Travel Sector: "Congress: Please Help the Business Travel Ground Transportation Industry! The CARES Act did NOT contemplate unique business models in for hire transportation. There is little or NO work now to bring back employees onto the payroll. Add more reimbursements like insurance premiums, extend the relief into the future for when travel returns, and provide long term tax relief for this particularly hard hit industry."
Federal Reserve Announces Additional Guidance for Main Street Lending Program – a Loan Program that can provide Needed Support for Mid-Size Transportation Companies of OVER 500 Employees
Today, the Federal Reserve Bank (the "Federal Reserve") announced its initial guidance concerning the Main Street Lending Program – a loan program available for U.S. transportation companies that were too large for the Paycheck Protection Program (PPP) Loan Program that was rolled out last week for companies with 500 or fewer employees. For the Main Street loans, the borrower must have between 500 and 10,000 workers. The Federal Reserve announced that the principal and interest payments will be deferred for one year. For these loans the interest rate is capped at 2%. A borrower may not be a debtor in a bankruptcy proceeding. Eligible banks may originate new Main Street loans OR use Main Street loans to increase the size of existing loans to businesses. Transportation companies seeking Main Street loans must commit to make reasonable efforts to maintain payroll and retain workers. In order to ensure credit flows to small and mid-sized businesses, the Federal Reserve will purchase of up to $600 billion in loans through the Main Street Lending Program. The Department of the Treasury, using funding from the CARES Act, will provide $75 billion in equity to the facility. The Federal Reserve will to seek input from lenders, borrowers, and other stakeholders through April 16, 2020. After the comment period, the expectation is that additional revisions and changes will be announced shortly thereafter to launch the lending program.
Webinar Feature: CARES Act Analysis: 17 Takeaways for Applicants
On April 7, Matt Daus, Partner and Practice Chair of the Transportation Practice Group at Windels Marx, was a featured panelist in the program hosted by Bobit Business Media, including Automotive Fleet, Auto Rental News, Business Fleet, METRO, School Bus Fleet and Work Truck. Updated data was provided on the economic impact resulting from COVID-19 travel restrictions to the rental, school bus, and motorcoach industries. Also, further guidance was provided regarding the evolving status of the Paycheck Protection Program (PPP) – including loan details, eligibility, and application requirements – as well as SBA loan applications. Discussion ensued about the insurance issues facing transportation fleet and vehicles owners, and the need for Congress and the States to address financial and other relief, as well as what CARES 2.0 should look like .
Click Here to Read More. For those interested in learning more about these important topics for transportation companies impacted by the COVID-19 crisis, click HERE to view the full Webinar.
Windels Marx FAQs and Checklist/Worksheet for Transportation Companies Seeking COVID-19 Loans – Note: Drivers May Start to File CARES Act Loan Applications Tomorrow!
Beginning Friday, April 3, 2020, transportation companies were able to start filing applications for the Paycheck Protection Program (PPP) loans, and self-employed and independent contractors (including transportation drivers) will be eligible to file applications starting tomorrow, Friday, April 10th. Transportation providers can benefit from these 2-year loans to pay for payroll costs, rent, utilities, or interest payments for mortgages or loans for the 8 weeks after receiving the loan funds. Since the loans may be forgiven in whole or in part, these PPP loans can be grants. Even if part of a PPP loan is not forgiven, the PPP loan has a fixed 1% interest rate, and borrowers have a 6-month loan deferment available, although interest will accrue. Many companies have questions and need guidance about the PPP loan program eligibility. Matt Daus and his team at Windels Marx have been fielding questions about the PPP loan program for the past week. To be of assistance, we have prepared the Paycheck Protection Program Frequently Asked Questions for Transportation Providers to address the many, many questions that transportation companies have been asking. The FAQs for Transportation Providers may be found HERE. We have also prepared a PPP Loan Checklist and Worksheet that transportation companies may use as a resource to assemble the required documents – and try to determine the amount of your PPP loan. The Checklist and Worksheet also includes information to assist transportation companies in calculating unemployment benefits under the CARES Act. The Checklist and Worksheet may be found HERE.
If you are interested in additional information about seeking loans and assistance related to COVID-19, please reach out to MATT DAUS at mdaus@windelsmarx.com or (212) 237-1106. To assist the industry at its time of need, our team is providing free advice to industry members!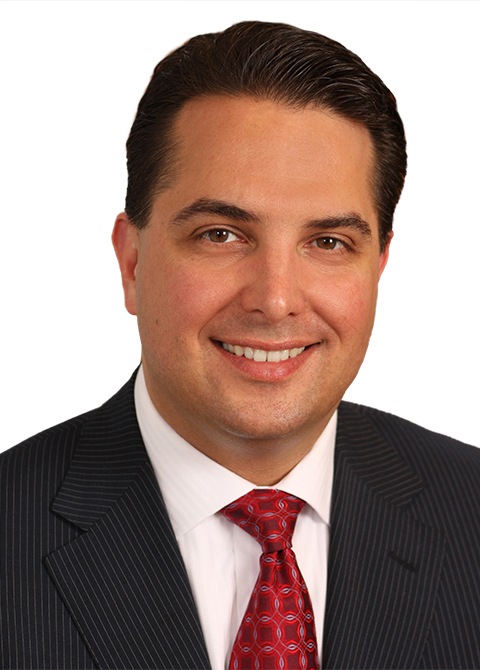 Matthew W. Daus
Partner
Download Vcard