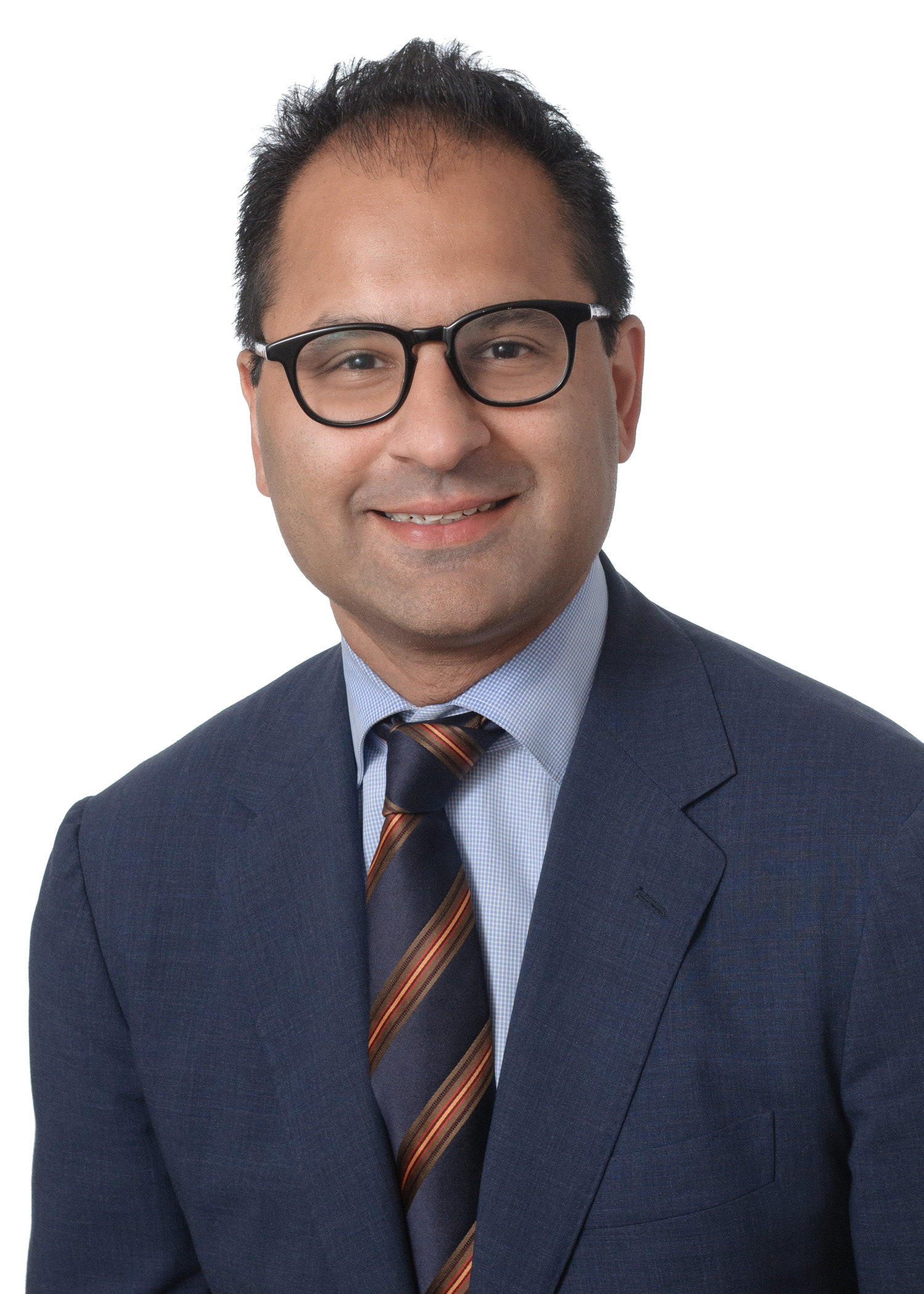 Experience
Sanjay Mody's practice spans the areas of infrastructure, real estate, government and finance. He advises public and private sector clients on a range of matters, focusing on complex transactions with a governmental dimension. He leads the Firm's Infrastructure Development & Finance Group.
Before joining Windels Marx, Mr. Mody was counsel in the Regulatory and Government Affairs practice group at a global law firm. He also served as Senior Advisor to the Chairman of the Port Authority of New York & New Jersey, where he advised the Office of the Chairman on policy, legal, and financial issues relating to the agency's infrastructure and economic development projects, including the rebuilding of the World Trade Center site, airport terminal redevelopment, and a new cross-Hudson rail tunnel. Mr. Mody served as a law clerk to The Honorable Michael B. Mukasey, then the Chief Judge of the United States District Court for the Southern District of New York.
Representative Matters
Lead counsel to a significant public authority in New York State on governance matters, potential dispositions of property, asset due diligence, compliance with State procurement and disposition rules, and review of ground leases with multiple commercial and residential developers.
Advising the owner and operator of World Trade Center retail on various matters related to its $2 billion investment.
Advising a $300 million property fund on the acquisition of strategic real estate assets across the United States.
Advised a global infrastructure fund on sale of maritime property.
Advised a global infrastructure fund on proposal to design, build, finance, operate and maintain new airline terminal building at John F. Kennedy International Airport.
Advising a private real estate developer on availability of federal financing programs, including RRIF and TIFIA, in connection with transit-oriented development project.
Advised an airport fixed-base operator in connection with enforcement of use and occupancy agreement.
Advised a private sector consortium of financing, construction, and operating entities bidding on the development of a new terminal building at LaGuardia International Airport.
Advised the developer of a new intermodal facility and retail development in Massachusetts on federal and state infrastructure financing programs.
Advised a global marine terminal operator on negotiations with a public agency concerning development of a ship-to-rail cargo facility.
Advised a private water utility on the financing and construction of a new water desalination plant and related infrastructure in upstate New York.
Advised a private educational institution in New York City on the redevelopment of its existing campus facilities, including potential joint ventures with for-profit developers.
Speaking
December 4, 2019 - BisNow Media presents NYC 2020 Forecast - Opening Keynote Moderator.
May 7 and 9, 2019 - Windels Marx Opportunity Zones Roundtable.
March 12, 2019 - IMN Inaugural Opportunity Zones Forum - Moderator: Finding the Right Market for You.
March 28, 2018 - BisNow Media presents NYC 2030: The Future of The Big Apple - Panel Moderator: A Look into NYC Infrastructure Woes.
June 22, 2017 - BisNow Media presents Big Finance Summit - Fireside Chat Moderator: Policy Impact.
June 2, 2015 - CapRate Events presents The New York Multifamily Leadership Summit - Panel Moderator: The Developer Shift to Metro New York: Analysis of Opportunities Tied to Transit-Friendly Submarkets in New Jersey, Westchester County and Connecticut.
April 30, 2015 - BisNow Media presents NYC's Emerging Markets Boom - Panel Moderator: The Next Frontiers of Investment and Development: Queens, Staten Island, The Bronx and More!
In the News
Authored
"Brown Footnote 11 in Historical Context: Social Science and the Supreme Court's Quest for Legitimacy," 54 Stanford Law Review 793 (2002).
"National Cyberspace Regulation: Unbundling the Concept of Jurisdiction," 37 Stanford Journal of International Law 365 (2001).
Professional Affiliations & Academia
Treasurer and Board Member, Brooklyn Bridge Park Conservancy
New York Committee, Regional Plan Association
David S. Rockefeller Fellow, The Partnership for New York City
New York City Bar Association
Accolades
City & State Diversity: Asian 100 (2021-2022)
City & State Law Power 100 (2018, 2020-2022)
City & State Responsible 100 (2018)
New York Law Journal New York's Top Rated Lawyers (2019)
New York Magazine Leaders in Law (2018)
New York Real Estate Journal Ones to Watch (2018)
Newsroom
+
Events
+
Publications
+
Practices
Education
J.D., with distinction, Stanford Law School, 2002
M.Phil., International Relations, Oxford University, 1997
B.S., magna cum laude, Georgetown University School of Foreign Service, 1995
Admissions
New York
United States District Court for the Southern District of New York