Windels Marx Promotes Krauss, Mody, Rosen, Tattoni to Partner
Wednesday, April 24, 2019
Windels Marx announced that four lawyers have been promoted to Partner:
The promotions, combined with the firm's recent addition of 15 Intellectual Property – Hatch-Waxman lawyers from Budd Larner, raise the partner ranks to 64 and total lawyers to 138.
Press coverage included: Crain's New York Business, Law360 and ROI-NJ.
---
About Gregory T. Krauss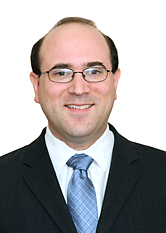 Gregory T. Krauss represents issuers in private and public offerings of debt and equity securities, acquirers and sellers of businesses, and financial institutions in connection with bank regulatory matters. Greg's practice also includes the representation of financial institutions in lending transactions, with a particular emphasis on middle-market lending. He counsels public companies in regard to compliance and public reporting responsibilities. Greg further provides guidance on formation, corporate governance, employment, contract drafting and review, regulatory issues under both state and federal securities laws, business dissolution, and other general business issues.
---
About Sanjay Mody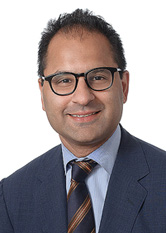 Sanjay Mody's practice spans the areas of infrastructure, real estate, government and finance. He advises public and private sector clients on a range of matters, focusing on complex transactions with a governmental dimension. He is a Board Member of the Brooklyn Bridge Park Conservancy, a Member of the New York Committee of the Regional Plan Association, and a David S. Rockefeller Fellow for The Partnership for New York City. He is a frequent moderator and panelist at Bisnow and IMN events focused on real estate with an infrastructure dimension, and in 2018 he appeared in Crain's New York Business (Infrastructure Roundtable), New York Magazine (Leaders in Law) and the NYREJ (Ones to Watch). Sanjay previously served in a prior role as Senior Advisor to the Chairman of the Port Authority of New York & New Jersey, where he advised the Chairman on policy, legal, and financial issues relating to the agency's infrastructure and economic development projects, including the rebuilding of the World Trade Center site, airport terminal redevelopment, and a new cross-Hudson rail tunnel, among other significant real estate transactions. He also served as a law clerk to The Honorable Michael B. Mukasey, then the Chief Judge of the United States District Court for the Southern District of New York.
---
About Jared E. Rosen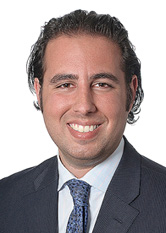 Jared E. Rosen is counsel to institutional investors, REITs, real estate operators and financial institutions in connection with acquisitions, sales and financing of commercial properties. In recent years, his work has become increasingly more complex, involving significant property portfolios, numerous real estate markets in the Northeast and beyond, and a variety of financing structures. He is currently representing a preferred equity investor in the acquisition and financing of a $1 billion multi-family portfolio and has recently closed transactions representing the lender on a $65.6 million mortgage loan and representing an institutional investor in the acquisition and financing of a $206 million multi-family portfolio in the Houston metro area.
---
About Julie R. Tattoni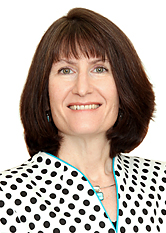 For more than 25 years, Julie R. Tattoni has counseled businesses, municipalities, developers and private schools regarding compliance with complex state regulations, insurance matters, employment practices liability and governmental relations. Her regulatory practice concentrates on insurance companies, regulated industries, developers and redevelopers. She represents businesses seeking to expand in New Jersey, as well as redevelopers in matters before the NJ Economic Development Authority regarding tax incentives and tax credits that promote economic growth and development. Her insurance work includes insurance company mergers, acquisitions and intercompany agreements, as well as litigation management and regulatory compliance for municipal joint insurance funds. She is a registered New Jersey governmental affairs agent and has expertise in campaign finance and lobbying law. In 2018, NJBIZ named her among the "Leaders in Law" as part of their Vanguard Series, and on May 7th she will moderate the Windels Marx Opportunity Zones Roundtable in New Brunswick, NJ.