City & State Announces its Annual "Responsible 100"
Friday, December 21, 2018
On December 18th, City & State honored 100 luminaries in its annual list of "Responsible 100." Among the honorees was Special Counsel, Sanjay Mody (pictured) in the category of Law, Lobbying & Consulting. Partner Tony Coscia was also honored in the category of Infrastructure & Transportation in his role as Trustee for the Gateway Program Development Corporation. Read the list of honorees.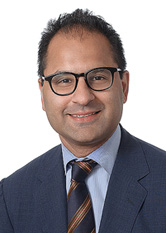 Sanjay Mody
Partner
Download Vcard