City & State Recognizes Sanjay Mody in Law Power 100
Friday, March 26, 2021
Congratulations to Sanjay Mody on his recognition among City & State's Law Power 100. This is his second consecutive year of being acknowledged:
"As the former senior adviser to the chair of the Port Authority of New York and New Jersey, Sanjay Mody had a role in building parts of New York through infrastructure and economic development projects, including an airport terminal redevelopment, the rebuilding of the World Trade Center site, and a new cross-Hudson rail tunnel, to name a few. Currently, he represents clients in infrastructure, real estate, government and finance matters."
City & State's Law Power 100 focuses on who's having an impact in New York's political and governmental spheres.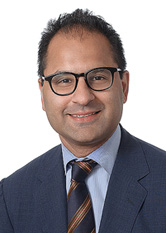 Sanjay Mody
Partner
Download Vcard