City & State Names Sanjay Mody to its Prestigious 2022 Law Power 100
Monday, March 7, 2022
Congratulations to Sanjay Mody on his continued recognition among City & State's Law Power 100. He has appeared on the list for 4 of the last 5 years.
"As a partner at Windels Marx, Sanjay Mody advises clients on issues related to infrastructure, real estate and government. Developers, government agencies and infrastructure funds number among the entities that have consulted Mody for counsel. He previously served as senior adviser to the Port Authority of New York and New Jersey's chair, offering input and insight into major projects such as rebuilding the World Trade Center site."
City & State's Law Power 100 is a who's who of headline worthy legal minds that are influencing New York City and state politics. Read more.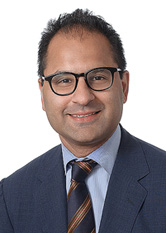 Sanjay Mody
Partner
Download Vcard