David L. Glanz
Partner
New York, NY
156 West 56th Street
New York, NY 10019
P 212.237.1128
P 212.237.1128

|

F 212.262.1215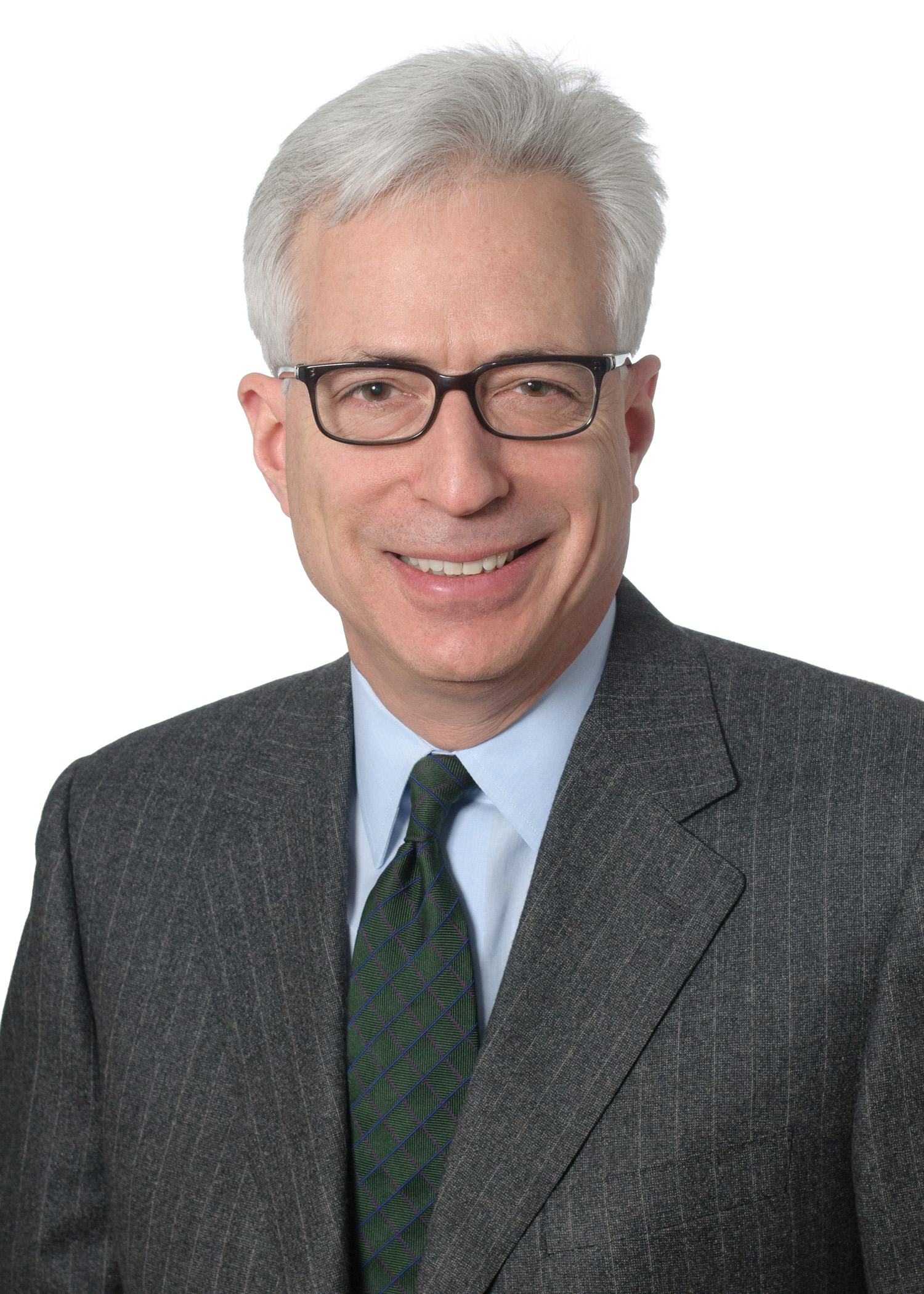 Experience
David L. Glanz represents lenders, equity funds, institutional investors, owners and developers nationally in complex, large-scale commercial real estate financings, transactions and projects.
Mr. Glanz's matters include acquisition, pre-development, construction and permanent mortgage and mezzanine financings; restructurings, workouts and enforcement; sales and purchases of commercial and multi-family properties in New York and across the United States; multi-tiered equity investments, joint ventures and other co-ownership structures; sales and purchases of loan participations, co-lending interests and distressed debt; assemblages of land and transferable development rights (a/k/a zoning lot mergers); financeable long-term ground leases and ground subleases, and the financing aspects of anchor- and sole-tenant space leases; government agency bond financings with tax incentives, credit enhancements and forward commitments; planning for transfer, mortgage recording, commercial rent and real estate taxes; development, asset management, property management, leasing brokerage and sales brokerage agreements; and the real estate aspects of corporate mergers and acquisitions and bankruptcies.
Mr. Glanz's representative transactions include:
Sales and Acquisitions
For a Fortune 500 corporation:
The fast-track acquisition of the building to be its new headquarters in Midtown Manhattan and an important financial asset, being the second-largest purchase of a New York City office building that year, including special contracts for the completion of its construction.
Separately, for each of six owners:
Sale or purchase of an existing "80-20" or Mitchell-Lama affordable housing apartment complex in New York City, with five of the transfers being subject to continuing tax-exempt bonds and credit enhancement, the six transactions aggregating more than $900 million.

The most recent such sale, of 88 Leonard Street, New York, NY, was announced as one of the three "Most Ingenious Deals of the Year" by The Real Estate Board of New York in April, 2013.
For a real estate investment fund:
Negotiation of the form of purchase contract and supervision of the due diligence team in a competitive bid exceeding $1 billion on one of New York City's largest tenanted office buildings.
For an investment advisor and property manager to pension funds:
Approximately 50 purchases and sales of garden apartment complexes across the U.S.
For one of New York City's real estate families:
The sale of a developable downtown site, with the provision of purchase money financing and the subsequent resolution of development issues incurred by the purchaser/borrower.
For a national restaurant corporation:
The real estate aspects of the corporate acquisition of a regional franchisee, including preparation of approximately 60 sets of transfer tax returns for indirect transfers in New York.
For a religious organization:
Sales of large tracts of developable land, with some of the final sale prices dependant upon the purchasers' subsequent development entitlements.
Real Estate Finance, Restructuring and Litigation
For a Wall Street investment bank:
$280 million mortgage and mezzanine loans for the acquisition, renovation and condominium conversion of two multi-family properties in a metropolitan suburb, followed by the negotiation of a "Master Lease" for the borrower's Sharia-law-compliant equity investor with related loan modifications.
Fast-track due diligence and $43 million acquisition of five existing mortgage loans on three properties in Southern Florida, followed by a $47 million restructuring of same, with cross-collateralization (including from other properties), refinancing and purchase options and equity kickers, followed later by loan covenant default notices, foreclosure and a consensual workout.
$49 million sale of a 50% interest in the construction loan for a new office building in Washington, D.C., with agreements regarding 50-50 construction loan disbursements through completion.
Restructuring of $38 million in pre-development mortgage and mezzanine loans for new condominium construction in New York City, as a $27 million two-tranche mezzanine-only construction loan, including the intercreditor agreement with the new senior construction lender and negotiation of the senior loan documents as to relevant issues.
Negotiation of the principal terms of a proposed workout of $22 million in mortgage and mezzanine loans for pre-development of a hotel and resort facilities in the Southern U.S., the workout to include a surrender of equity interests in lieu of mezzanine loan enforcement, principals' partial payment and lender's partial reduction of the senior loan, and the funding of a reserve account by a principal in exchange for a new special-equity interest, with consideration of the income tax aspects of debt forgiveness.
Four workouts, including pre-negotiation and forbearance agreements, loan modification agreements and attention to the risk of expiration of certain zoning entitlements.
For one of Europe's largest banks:
Sequential mortgage loans aggregating $177 million on a portfolio that grew to include nine high-end retail properties in five states, with cross-collateralization as the portfolio grew, and with coordination of simultaneous closings of guaranties and additional collateral in the bank's home country.
$125 million mortgage loan for the acquisition of a tenanted Class A office building in Washington, D.C.
Restructuring of a multi-state portfolio of commercial mortgage loan assets, simultaneously with a restructuring of other distressed assets in Europe, with downstream and upstream guarantees, confirmations of interest rate swap instruments and coordinated global cash flow provisions. (This restructuring had started with preliminary workout guidance, "rent sweep", pre-negotiation and forbearance agreements and advice on foreclosure and other enforcement questions in a successful effort to keep the U.S. assets stabilized while the client finalized its global financial strategy.)
Due diligence and strategic guidance regarding a proposed $17 million loan to be secured by a tenancy-in-common interest in a planned mixed-use project in New York City (shopping center, condominium and marina) and a proposed $73.5 million long-term loan commitment for acquisition of high-end retail space to be constructed in Chicago.
For an international governmental interest:
Served as counsel to National Asset Management Agency (NAMA, Ireland) in a significant victory in the New York Supreme Court regarding NAMA's efforts to enforce a €270 million ($351 million) Irish court judgment against an Irish developer's U.S.-based assets.
For various regional banks:
Numerous acquisition and development loans and loan workouts in the U.S. Northeast from Virginia through Massachusetts.
Numerous sales and purchases of whole loans, loan participations and co-lending interests.
Development
For a joint venture among two developers and the original land owner:
In Manhattan's Madison Square Garden district, construction of a 58-story mixed use project (commercial condominium units for "80-20" market + affordable housing, special use, retail and garage), including assemblage of the site and transferable development rights (zoning "floor area"), and with $176 million tax-exempt bond and $42.5 million conventional loan financing, completing a four-year process from RFP through closing.
For a joint venture between two national developer/owners:
In midtown Manhattan, the development ground lease for the construction of a 32-story office tower over an existing landmarked U.S. Post Office, and additional agreements with the New York Metropolitan Transportation Authority and Penn Central Corporation for placement of the supporting columns through the Grand Central Terminal train room.
Two levels of joint venture agreements among the developers and the equity investors.
For an equity fund as investor in a joint venture with a local developer:
Negotiation (from the borrower's perspective) and tranched closings of $335 million senior (leasehold mortgage) and junior (leasehold mortgage and mezzanine) loans for construction of a "green" residential condominium in Battery Park City, Manhattan, with subsequent project changes, loan and ground lease modifications, approval of procedures for unit sales and other aspects.
For a local developer:
Ground lease for the development of a leasehold "condop" (construction of a commercial condominium in which the multi-family unit will be ground leased to the new coop) in Harlem, New York, with acquisition of additional transferable development rights.
For a New York City real estate family:
Assemblages of land and transferable development rights for the construction of two new multi-families in New York City.
Negotiation of the joint venture agreements for each project.
Equity Investment
For a Wall Street fund as equity investor in joint ventures with various developers:
Analysis of three ground leases in a joint venture's acquisition of a 19-story office building in Texas, with a professional recommendation as to whether such ground leases were sufficiently "mortgageable" to support a later-planned loan financing/cash-out.
Supervision of due diligence in a joint venture's acquisition of a portfolio of 15 commercial properties in five states.
Due diligence and renegotiation of the purchase contract in a joint venture's acquisition of one of the largest office buildings in Houston, Texas.
Development, entitlement, mass transit and other due diligence aspects for equity investments in a phased multi-use development of six city blocks in a mid-Atlantic city (office, hotel, condominium, multi-family and garage).
Realizing Value from Existing Assets
For a regional university:
For the university as fee owner/landlord, the negotiation of a development ground lease for the construction of a new dormitory, with a sublease of the dining facility back to the university, all to conform to the requirements of tax-exempt bond financing without credit enhancement.
For a suburban hospital:
For the hospital as fee owner/landlord, the drafting of a development ground lease for the construction of a hotel on the hospital campus, with the developer/lessee to coordinate its project with the hospital's construction of a new garage and administrative entrance.
For a metropolitan hospital:
For the hospital as fee owner/landlord, negotiation of a ground lease for the renovation of an existing building and its use by a health center tenant, to conform to the requirements of governmental medical reimbursement payments (Medicare and a similar state program) and certain not-for-profit provisions of the Internal Revenue Code.
Newsroom
+
Practices
Education
J.D., cum laude, University of Michigan Law School, 1979
B.S., summa cum laude, Phi Beta Kappa, University of California, Berkeley, Haas School of Business, 1976
Admissions