James J. Thomas
Partner
New York, NY
156 West 56th Street
New York, NY 10019
P 212.237.1053
P 212.237.1053

|

F 212.262.1215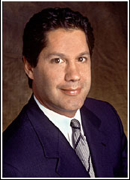 Experience
Mr. Thomas' practice focuses on real estate financing and equity investments. He also has extensive experience representing clients in a variety of commercial real estate transactions, including:
joint venture transactions (representing financial and operating partners);
multi-state financing transactions;
the origination, purchase, and sale of mortgage and subordinate loans secured directly or indirectly by real estate;
construction loans;
acquisition, sale, and development transactions; and
real estate workouts and restructurings.
He has been involved in many large, complex transactions for a variety of clients, including financial institutions (investment banks and institutional lenders), investors, real estate operators and developers, private equity firms, and venture capital funds. He currently serves as an independent director on the board and audit committee of a $1.7 billion mortgage REIT
Mr. Thomas is a member of the Executive Committee of Windels Marx since 1993.
Newsroom
+
Practices
Education
J.D., Fordham University School of Law, 1984
B.A., St. Louis University, 1981
Admissions