Windels Marx Promotes Three to Partner: John Bitar, Rod Honecker, Delton Vandever
Thursday, June 12, 2014
Windels Marx is pleased to the promotion of John B. Bitar, Rodman E. Honecker and Delton L. Vandever to Partner.
About John B. Bitar
John B. Bitar (New Brunswick, NJ) joined the Firm in 2005 as an associate. He is a member of the Corporate & Securities, Financial Transactions and Public Finance & Not-for-Profit practice groups. He has substantial experience representing issuers, underwriters, purchasers, trustees and borrowers in the structure, issuance and purchase of taxable and tax-exempt bond issues as well as representing banks in connection with letters of credit and standby bond purchase agreements in support of such bonds. Additionally, John has considerable experience representing banks in secured and unsecured loan transactions and representing financial institutions and business entities in public and private offerings, securities compliance and regulatory matters, mergers and acquisitions and general corporate matters.
He received his J.D. from Rutgers School of Law - Newark and his B.A. from Bates College. Before attending law school, John was an analyst and account executive for a broker-dealer specializing in the investment and trading of the securities of distressed companies.
About Rodman E. Honecker
Rodman E. Honecker (New Brunswick, NJ) joined the firm in 2000, as part of the merger with Lane & Mittendorf, LLP. He is a commercial litigator and his practice focuses on banking matters, including asset recovery, real estate litigation, insurance coverage disputes, employment related matters, oppressed and deadlocked shareholder litigation, and tax appeals. Clients represented include banks, insurance companies, retail chains, franchisors, real estate developers, information technology companies, energy companies, among other institutional clients, as well as entrepreneurs and other individuals. Recent successes include dozens of money and foreclosure judgments against various borrowers, many resulting in full recoveries for our lender clients; obtaining summary judgment dismissing whistleblower and wage claims against a publically traded, energy company client; voluntary dismissal of a beneficiary's claim under a life insurance policy based upon material misrepresentations in the application; and successful defense of a bankruptcy trustee's multi-million dollar preference and fraudulent conveyance action against our lender-client, resulting in a settlement with no money changing hands and the trustee's surrender of two contested mortgaged properties to our client.

Rod graduated from Rutgers College in 1985 with a BA in History and earned his JD from Rutgers Law School - Newark in 1993. Rod worked in the Fixed Income Division of Morgan Stanley prior to earning his law degree.
About Delton L. Vandever
Delton L. Vandever (New York, NY) joined the Firm as an associate in 1998, and is a member of the Litigation & Alternative Dispute Resolution practice group. He has successfully represented and counseled a diverse array of clients in the areas of commercial, trust and estates, and insurance litigation and has extensive appellate experience. Delton's recent work has included representation of a large multi-family residential property owner and manger in resolution of a multi-million dollar dispute with its German equity partner, representation of a patent pool licensor in settlement of a multi-million dollar dispute with a foreign licensee, representation of a NYC-based fashion and design community college in recovery of tens of millions of dollars from several New York counties, and representation of an executor and trustee in contested accounting proceedings. He has also represented a number of life and disability insurers in claims disputes.
Delton earned a B.S. in Business (Finance) from Indiana University, Bloomington in 1992 and earned a J.D. from New York University School of Law in 1998, where he was a member of the Annual Survey of American Law. Prior to attending law school, he worked for two years as an associate accounting analyst at IBM's U.S. Accounting Center in Research Triangle Park, N.C.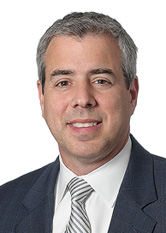 John B. Bitar
Partner
Download Vcard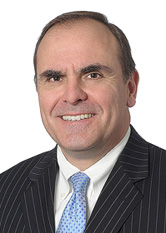 Rodman E. Honecker
Partner
Download Vcard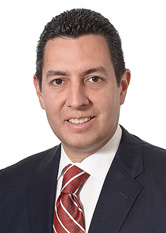 Delton L. Vandever
Partner
Download Vcard