Windels Marx Elevates Christopher E. Dean and Jeanine T. Margiano to Partner
Tuesday, August 27, 2013
New York, NY — Windels Marx is pleased to announce that Christopher E. Dean and Jeanine T. Margiano have become Partners at the firm.
Jeanine joined Windels Marx in 2003 upon earning her J.D. at Hofstra Law School where she was a member of the Moot Court Association. She earned a B.B.A. in Banking and Finance, cum laude, at Hofstra University. Christopher joined the firm in 2004. He earned his J.D., magna cum laude, in 1999 from St. John's University School of Law, where he was a member of the Law Review, and a B.A. in Political Science in 1996 from College of the Holy Cross.
Robert J. Luddy, Managing Partner of Windels Marx, said of the promotions, "We welcome Christopher and Jeanine to the Partnership. Both have an unwavering commitment to our clients and the practice of law that is emblematic of our firm."
About Christopher E. Dean
Christopher is resident in the New York office and focuses on general corporate matters, including: joint ventures, mergers and acquisitions, securities offerings, corporate governance and trademark and patent licensing. In particular, he has represented numerous real estate developers and institutional investors in the structuring and negotiation of joint ventures in a real estate context.
In recent matters, Christopher has served as counsel on:
A private placement of securities on behalf of the owner of an affordable assisted living residence.
The sale of 88 Leonard Street (New York, NY), together with Windels Marx partners Mitch Gilbert and David Glanz, which involved representing a prominent developer and seller, and which took home the second place Robert T. Lawrence Award at The Real Estate Board of New York's (REBNY's) Most Ingenious Deal of the Year Awards.
A preferred equity investment in an internet start-up on behalf of a venture capital investor.
Christopher is a member of the New York City Bar Association and the Holy Cross Lawyer's Association. He resides in New York City.
About Jeanine T. Margiano
Jeanine is resident in the New York office and represents institutional lenders in connection with all aspects of secured and unsecured financings, as well as for-profit and not-for-profit entities in connection with general corporate and financing matters, including:
counseling parties in real estate financing, asset-based loans, participations, direct purchases and tax-exempt bond issuances; and
counseling real estate developers - both for-profit and not-for-profit - in connection with affordable and senior housing projects and skilled nursing and assisted living facilities through the use of tax-exempt bond issuances, government subsidies and grants, construction loans and low-income housing tax credits.
In recent matters, Jeanine has served as general counsel to a number of companies, which range from smaller interests to a larger international company, advising on a variety of corporate matters including: licensing, financing, privacy policies, non-disclosure arrangements, travel-related matters, service-related contracts and general corporate matters.
Jeanine is a board member of the American Heart Association. She also serves as both a board member and an auction chair of the Boys' and Girls' Town of Italy. She resides in New York City.
---
About Windels Marx
With offices in New York, NY, New Brunswick, NJ, Madison, NJ, and Stamford, CT, Windels Marx Lane & Mittendorf, LLP is a full service law firm formed in the mid-nineteenth century. Today, we represent domestic and international clients in the banking and financial institutions, energy and environmental, government and tobacco interests, healthcare, hospitality, insurance, manufacturing, real estate, technology and intellectual property and transportation industries.
Learn more at windelsmarx.com and follow us on Twitter @WindelsMarx.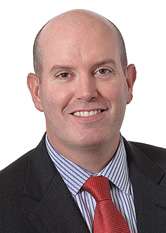 Christopher E. Dean
Partner
Download Vcard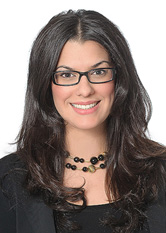 Jeanine T. Margiano
Partner
Download Vcard