Employment Litigation Team Secures Appellate Victory on Behalf of Holy Name Medical Center
Thursday, April 13, 2023
Windels Marx secured an appellate victory on behalf of Holy Name Medical Center ("Holy Name") in the Superior Court of New Jersey. On March 21, 2023, the Appellate Division affirmed summary judgment dismissal of an employment discrimination action that plaintiffs Kerlly Bobowicz and Eric Bobowicz brought against Holy Name and other defendants. Plaintiffs' complaint asserted various hostile work environment and sexual harassment claims under the New Jersey Law Against Discrimination, as well as negligent hiring and intentional infliction of emotional distress. Ultimately, the trial court granted summary judgment in favor of Holy Name and the other defendants and dismissed plaintiffs' case with prejudice, finding that the record did not support plaintiffs' claims and plaintiffs did not have standing to sue Holy Name because Kerlly Bobowicz was employed by legally distinct Holy Name affiliates.
On appeal, plaintiffs raised several arguments, including that the trial court erred in granting summary judgment to defendants and abused its discretion in denying plaintiffs leave to amend their complaint. The Appellate Division rejected plaintiffs' arguments and affirmed the various trial court orders in all respects. The record established that plaintiff Kerlly Bobowicz, an office manager at a Holy Name affiliate, had a consensual affair with a physician. Subsequently, she was transferred to another Holy Name affiliate in accordance with workplace conflict of interest policies. Kerlly Bobowicz conceded that she never reported any sexual harassment during her employment. Rather, she first asserted such claims after she was terminated for performance reasons. Based on these facts, the Appellate Division affirmed and held that summary judgment was appropriate. The Appellate Division also determined that the statute of limitations barred plaintiffs from amending their complaint to add Holy Name affiliates as defendants and to assert new causes of action.
Holy Name was represented by Rod Honecker and Amanda Meehan.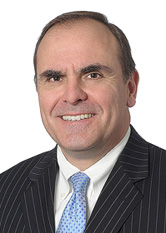 Rodman E. Honecker
Partner
Download Vcard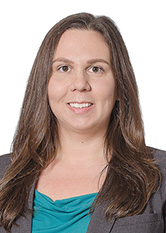 Amanda A. Meehan
Associate
Download Vcard