Angela Crowder Joins Windels Marx as Special Counsel
Friday, August 17, 2018
Windels Marx is pleased to announce that Angela J. Crowder has joined the firm as Special Counsel, resident in the New York office. She previously practiced in the New York office of Venable LLP.
Angela focuses her practice on commercial real estate and finance, and she brings with her significant experience in virtually all aspects of real estate transactions. She represents public benefit corporations, developers, private companies, borrowers, and lenders. She regularly advises on private financings, purchase and sales agreements, joint ventures, loan sales, workouts, construction contracts, general corporate matters, leases and development agreements. She also has experience in the structuring, negotiation, and documentation of credit facilities.
Angela is licensed to practice in New York, California and Louisiana. She received her J.D. from the Paul M. Hebert Law Center at Louisiana State University and B.A. from Louisiana State University.
Media Coverage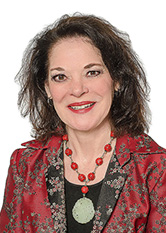 Angela J. Crowder
Special Counsel
Download Vcard