Charles Liebling to Speak at ICLE 2012 Redevelopment Institute
Friday, January 27, 2012
Charles Liebling (Partner, New Brunswick) has been invited to speak at the New Jersey Institute of Continuing Legal Education's 2012 Redevelopment Institute program, to take place on January 27, 2012.
Topic: Supermarkets as a Catalyst to Redevelopment - Is including supermarket development as part of a comprehensive redevelopment plan one way of approaching the problem?
The program will include focus on the documents, common pitfalls, available resources and fine points of A.3816.
Learn more about Windels Marx's Development and Land Use practice group.
---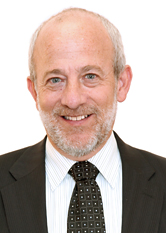 Charles B. Liebling
Partner
Download Vcard