Michael Clain Sits Down with Crain's NY Business on Middle Market Insights
Monday, August 30, 2021
Michael Clain spoke this week to Crain's NY Business about middle market growth estimates, risk assessments, supply chain disruptions, taxes, Local Law 97, New York City's C-PACE program, proptech and cybersecurity within the context of COVID-19 and the surge of the delta variant. Read the article.
Among many questions posed, Crain's asked: Could you tell us more about the new C-PACE program adopted by NYC and what it is intended to do?
Michael: C-PACE stands for "commercial property assessed clean energy." C-PACE financing is available only for improvements that reduce energy consumption (such as heating and cooling system upgrades) or incorporate renewable energy systems (such as solar, wind or geothermal). It allows up to 100% financing, with maturities of up to 30 years, at rates currently in the 4-6% range. The financing is non-recourse to the property owner and transferable with the property. It is secured by a lien that is similar to a property tax lien and payable through an assessment on the property tax bill. It is intended to encourage the deployment of renewable energy systems in new construction and help finance retrofits needed to meet the massive reduction in greenhouse gas emissions mandated by Local Law 97.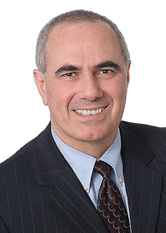 Michael J. Clain
Partner
Download Vcard