Windels Marx Publishes New Report Entitled "Rogue" Smartphone Applications for Taxicabs and Limousines: Innovation or Unfair Competition?
Friday, June 29, 2012
(New York, NY) Windels Marx has published a new report entitled "Rogue" Smartphone Applications for Taxicabs and Limousines: Innovation or Unfair Competition? - A National Regulatory Review of Safety, Accountability and Consumer Protection Legal Issues.
The report was authored by Matthew W. Daus, a Partner and Chair of the Transportation group, with the assistance of the group's lawyers and staff, including Special Counsel Pasqualino Russo, a former NYC TLC Chief Judge. Mr. Daus, the longest serving Taxi and Limousine Commissioner for New York City, also serves as the President of the International Association of Transportation Regulators (IATR), a group of government officials who license and regulate for-hire ground transportation around the world. As IATR President, Daus called for the creation of a Smartphone Application ("App(s)") committee comprised of regulators from different cities to draft and develop a model code of regulations governing the use of emerging Apps and related technology.
The report follows a June 26, 2012 announcement at the New York Legislative Forum "Taxi & Livery Issues of Today & Tomorrow" that its publication was imminent. The forum was sponsored by Windels Marx, the City University Transportation Research Center (Region 2, NY & NJ) and the IATR, and was held at Baruch College (NYC). Mr. Daus moderated a panel discussion among key New York legislators, including:
New York Senator Martin Golden (a client of the firm),
Assemblyman Micah Kellner, and
NYC Council Transportation Committee Chairman James Vacca.
Many issues were discussed, including the potential regulation of Smartphone Apps, and panel members indicated they would consider and possibly enact a version of the IATR model regulation to be developed. The webinar, including the chapter on "Smartphone Apps" (see 63:48 of the recording), is available here.
Perspective from Matthew Daus
"Right now it's the Wild West out there, with private equity backed start-ups and established industry companies alike scrambling to have the next app to hit it big and revolutionize for-hire transport internationally."
"All apps are not created equal. Some operate within the rules by identifying their own licensed transportation or affiliates for the consumer, and other 'rogue' apps do not operate on a level playing field by cutting established dispatch companies out of the picture to deal directly with drivers. These 'rogue' apps are under investigation by regulators in the U.S. for operating within legal loopholes, and may run afoul of laws designed to protect consumers from untested taxi meters, illegal refusals, and which require licensing to ensure vehicles are insured and drivers undergo drug testing and criminal background checks."
"I have asked the IATR to form an App Committee to develop a model regulation to ensure smartphone app technology can exist fairly, safely and with accountability to protect the consumer, while also protecting existing businesses against unfair competition."
Key Facts
Technology start-ups have been issuing smartphone applications which allow for the hailing or arranging of a vehicle, removing the dispatch or taxi/limo company from identification where technology companies interact directly with drivers, sometimes without obtaining proper licenses. Many jurisdictions are struggling to understand the operations of these apps while they roll-out into their communities. Windels Marx has examined how these apps operate, reviewed the regulations within several cities across the nation, and the following legal issues have been identified as a result of this review:
Prearrangement or Electronic Street Hail? There are jurisdictions that only allow for taxicabs to be "hailed" by the passengers. Today, some apps allow users to request for-hire vehicles on demand. Although this may seem attractive to the riding public, such apps may potentially run afoul of industry regulations, since many communities have yet to answer whether on-demand service is an "electronic street hail" or prearranged service.
Safety Concerns. Most apps are technology start-ups and many are not associated with a specific livery or taxicab business license. If apps continue to operate without regulations or are under-regulated, the public may be riding in vehicles that do not meet the vehicle license requirements or have a driver who has satisfied the licensing requirements for the community.
Use of "Taxi" or "Taxicab" in the App Name. Communities will include restrictions on the use of the term "taxi" or "cab" to prevent consumer confusion and enforce the distinctions as to how taxicabs operate. In one instance, an app was required to remove "cab" from its name because the app functioned to dispatch livery vehicles, and those vehicles did not meet what the public expects from a "cab."
Illegal Service Refusals. Many jurisdictions have local laws that expressly prohibit a licensed transportation service from refusing potential fares. Apps may allow a driver to accept or decline potential dispatches. In addition to the possible violation of driver rules, possible discrimination against consumers may occur by such actions.
"Fair" Fares. Fare regulations can have two purposes: 1) consumer protection, and 2) the ability to easily distinguish different types of transportation services. Numerous cities will require the fares to be published and filed with a local agency. Yet, some apps operate by charging passengers at the end of the trip. The consumer has no assurance as to the final fare, or whether the charge is "fair."
Is it a taximeter? Generally, taxicabs must have a taximeter, and only taxicabs may charge fares based on distance and time. Taximeter specifications are regulated by the National Institute of Standards and Technology (NIST) and various state agencies. Among the requirements, the taximeters are calibrated, sealed, and inspected. Some apps may use their own technology, including GPS, to calculate the fare based on time, mileage and demand, which does not meet taximeter standards, and may or may not be consistent with the fare charged to each passenger using the same application, or passengers using any other application.
Useful Resources
Get the report: "Rogue" Smartphone Apps for Taxicabs & Limousines: Innovation or Unfair Competition? - A National Regulatory Review of Safety, Accountability & Consumer Protection Legal Issues
Watch the webinar:June 26th Legislative Forum on "Taxi & Livery Issues of Today & Tomorrow" - see the "Smartphone Apps" chapter link or jump to 63:48 in the recording.
Follow Windels Marx on social media: Windels Marx frequently shares important developments in the taxi and livery industry on Twitter via @WindelsMarx or #nyctaxichat, or via our LinkedIn company page - follow us!
---
Contacts
Melissa Jenkins
Matter Communications
Tel: 978.499.9250 x242
Cell: 978.853.4166
melissa@matternow.com
Lianne Cospito
Director of Marketing
Windels Marx Lane & Mittendorf, LLP
Tel: 212.237.1064
lcospito@windelsmarx.com
---
About Windels Marx
With offices in New York, NY, Madison, NJ, New Brunswick, NJ, Princeton, NJ, and Stamford, Connecticut, Windels Marx Lane & Mittendorf, LLP is a full service law firm formed in the mid-nineteenth century. Today, we represent domestic and international clients in the banking and financial institutions, energy and environmental, government and tribal interests, healthcare, hospitality, insurance, manufacturing, real estate, technology and intellectual property and transportation industries.
Learn more at windelsmarx.com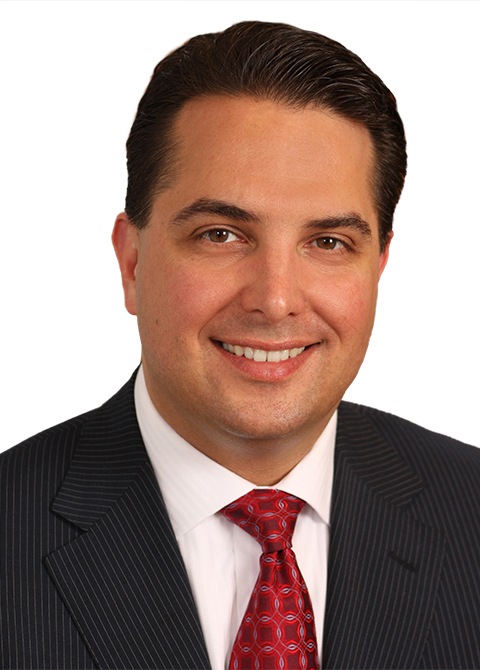 Matthew W. Daus
Partner
Download Vcard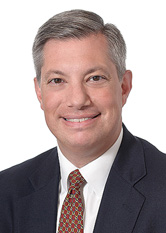 Pasqualino Russo
Partner
Download Vcard