Waiver Clauses - Words Matter!
Robert J. Malatak and David S. Yohay Analyze Recent Developments in New York's Appellate Division, First Department
Monday, July 31, 2023
Waiver clauses in loan and other financing documents are among the first clauses litigation counsel review when advising their financial institution clients about their rights in a distressed situation. In most instances, broadly drafted waiver clauses should stymie the efforts of the complaining counterparty to hold the financial institution liable for any alleged wrongdoing. Although best efforts are made to draft waiver clauses to account for every conceivable scenario, New York's Appellate Division, First Department has recently reminded us that words matter, and courts will not imply meaning omitted by the parties.
FPG Maiden Lane, LLC v. Bank Leumi USA, 211 A.D.3d 528 (1st Dep't 2022), involved a dispute concerning a defaulted construction loan for an unfinished residential skyscraper in Manhattan. The borrower and its guarantors (collectively, "Borrower") primarily contended that the lenders (collectively, "Lender") fraudulently induced Borrower to agree to certain loan amendments and breached the loan documents by improperly withholding funds that Borrower requested to cover the costs of construction and development of the property. Borrower asserted several claims against Lender.
The loan documents included a building loan agreement and project loan agreement, both of which the parties amended no fewer than three times. The First Department's decision in FPG Maiden focused, in pertinent part, on the following waiver clauses set forth in Section 2.13 of the building loan agreement and Sections 20 of the third amendments to both agreements:
Section 2.13 – The Loan, the Project Loan and the Phase I Loan are not usurious and Borrower has no offsets, defenses or counterclaims with respect thereto or with respect to this Agreement or any other Loan Document.
Sections 20 – Defaults; Set Offs; Counterclaims. The Borrower acknowledges and agrees that it has no defenses, rights of set off or counterclaims with respect to any of its obligations under the [Building Loan Agreement or Project Loan Agreement] and the other Loan Documents, as amended by this Amendment, and further represents that there are no defaults with respect to any of its obligations under the [Building Loan Agreement or Project Loan Agreement] and the other Loan Documents, as amended by this Amendment.
Lender moved to dismiss Borrower's claims on the ground that the above waivers precluded Borrower from bringing any such claims. Reading the waivers closely, Borrower argued that they did not apply because although they barred offsets, defenses or counterclaims, Borrower brought affirmative claims. Lender dismissed the distinction as mere semantics, and cautioned that interpreting the waivers as barring counterclaims but not affirmative claims "would just encourage a race to the courthouse." The Commercial Division of the Supreme Court of New York County, by the Honorable Barry R. Ostrager, J.S.C., disagreed, finding that "[t]he section could clearly have been drafted to include 'all claims,' but instead only says 'offsets, defenses and counterclaims[.]'" For the same reason, the Supreme Court concluded that the guarantors' waiver of their rights to assert any defense, counterclaim or offset of any nature, as set forth in the guaranties, did not bar their affirmative claims against Lender. Accordingly, the Supreme Court denied Lender's motion to dismiss Borrower's claims as waived.
On Lender's appeal, the First Department agreed with the Supreme Court that "the parties could have drafted the guaranties to waive all claims instead of just counterclaims, offsets, and defenses." In doing so, the First Department cited the New York Court of Appeals' seminal decision in Centro Empresarial Cempresa S.A. v. América Móvil, S.A.B. de C.V., 17 N.Y.3d 269, 277 (2011), which, in turn, quoted an earlier decision by New York's highest court, Rowe v. Great Atlantic & Pacific Tea Company, Inc., 46 N.Y.2d 62, 72 (1978), for the proposition that "courts should be extremely reluctant to interpret an agreement as impliedly stating something which the parties have neglected to specifically include."
Although indeed a harsh result for Lender, which effectively lost the ability to nonsuit Borrower due to the omission of a single word in the relevant loan documents, the First Department's unwillingness to rewrite the waiver clauses for Lender's benefit comports with the New York courts' long tradition of holding parties to their chosen words. See Robertson v. Ongley Elec. Co., 146 N.Y. 20, 23 (1895) ("though the words would seem to admit of a larger sense . . . they should be restrained to the particular occasion, and to the particular object which the parties had in view"); Mut. Life Ins. Co. of N.Y. v. Tailored Woman, Inc., 309 N.Y. 248, 253 (1955) ("such lack of foresight does not create rights or obligations"). The need for precise drafting is further heightened in the context of waivers, which courts strictly construe as a matter of policy. See Gilbert Frank Corp. v. Fed. Ins. Co., 70 N.Y.2d 966, 968 (1988) ("Waiver is an intentional relinquishment of a known right and should not be lightly presumed").
The First Department's decision in FPG Maiden presents a useful reminder for transactional and litigation practitioners alike – words, or the lack thereof, matter! If a contracting party seeks to insulate itself from all manner of legal challenge, counsel should take care to use the most expansive waiver language possible and not hesitate to enumerate the universe of conceivable legal ills. Where subsequent reference to the waiver clause is needed, counsel can reduce wordiness without sacrificing consistency by assigning a brief description to the clause, typically in parentheses or brackets, and then using the defined term later in the document.
Contact
If you would like to discuss this article, please contact Robert J. Malatak, David S. Yohay, or your Windels Marx relationship partner.
Disclaimers
In some jurisdictions, this material may be deemed as attorney advertising. Past results do not guarantee future outcomes. Possession of this material does not constitute an attorney/client relationship.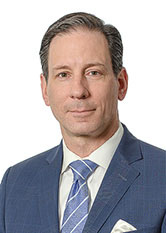 Robert J. Malatak
Partner
Download Vcard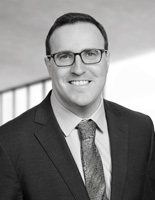 David S. Yohay
Associate
Download Vcard