Rod Honecker, Scott Matthews Dissect New Workplace Risks for Law360
Tuesday, March 5, 2019
The following article was published on March 5, 2019 via Law360 and appears here with their express permission.
---
A new decision from the U.S. District Court for the Eastern District of Pennsylvania highlights the exposure employers have to claims of sexual harassment based upon actions allegedly made by nonemployees, including customers, contractors or vendors.
The law requires the employer to provide a safe and secure workplace free from harassment — whether by its own employees or others — thereby discounting the golden rule of good client relations: "The customer is always right." In certain circumstances, the employer must act to protect its employees from unlawful harassment.

In Hewitt v. BS Transportation of Illinois LLC, et al.,[1] the plaintiff employee sued his employer for sexual harassment allegedly committed by a nonemployee, i.e., the employee of a customer. The plaintiff sued under Title VII of the Civil Rights Act of 1964, 42 U.S.C. § 2000(e), et seq., and the Pennsylvania Human Relations Act, 43 PS § 951, et seq., alleging a claim of hostile work environment based on sexual harassment.

In denying the employer's motion to dismiss the plaintiff's Title VII claim, the court ruled that the plaintiff's allegations that he was subjected to repeated sexual advances, and sexual assault, by his employer's customer were sufficient to support a claim that he was subjected to severe or pervasive discrimination due to his sex.[2] The court also found that the plaintiff stated a plausible claim of respondent superior liability, despite the fact that the alleged harasser was not an employee of the defendant-employer. The court reasoned that the claim is sufficiently pleaded where the plaintiff alleged he had reported the harassment to his supervisor who, despite assuring the plaintiff that "he would take care of it," "failed to investigate or take appropriate remedial action."[3]

The Hewitt court noted that the U.S. Court of Appeals for the Third Circuit has not yet addressed the question of whether an employer can be held liable for sexual harassment of its employee by a nonemployee. It therefore drew upon the findings of other circuit courts and guidance provided by the U.S. Equal Employment Opportunity Commission. Precisely, the EEOC has issued a regulation specifically providing for liability "where the employer ... knows or should have known of the conduct and fails to take immediate and appropriate corrective action."[4] Several other circuits have followed the EEOC's guidelines.[5]

The rationale for holding employers liable under these circumstances is straight-forward: "An employer who condones or tolerates the creation of such an environment should be held liable regardless of whether the environment was created by a co-employee or a nonemployee, since the employer ultimately controls the conditions of the work environment."[6] Although the employer may not control the customer, contractor or vendor, the employer does control the workplace and must act to avoid unlawful conduct therein.

Employer exposure is not limited to federal law under Title VII. The Hewitt court also denied the plaintiff's motion to dismiss his claim for sexual harassment asserted pursuant to the Pennsylvania Human Rights Act, or PHRA. In so doing, the court relied upon prior cases that used an analysis of PHRA identical to the analysis required when considering Title VII claims.[7]

In this regard, courts interpreting New Jersey's Law Against Discrimination, N.J.S.A. 10:5-1 et seq., or LAD, often look to federal law construing Title VII with respect to, inter alia, sexual harassment claims made under the LAD.[8] Accordingly, it is reasonable to project that a court interpreting the LAD will conclude employers can be held liable for failing to investigate, and properly address, their employee's claims of harassment by nonemployees.

Similarly, in 2018, New York state enacted laws requiring all employers to adopt a sexual harassment prevention policy in line with the state's model policy. The model policy specifically states that "harassers can be a superior, a subordinate, a coworker or anyone in the workplace including an independent contractor, contract worker, vendor, client, customer or visitor." Thus, New York law expressly permits claims against employers based upon the actions of their vendors, contractors or customers.

Employers therefore cannot assume they are insulated from claims of sexual harassment and hostile work environment liability based upon behavior of nonemployees; quite the contrary. Despite any perceived lack of control over customers, contractors or vendors, employers can indeed be held liable for harassment and any hostile environment created by them. Employers should develop anti-harassment policies that specifically address for harassment by nonemployees. Managers and human resources professionals must understand their obligation to investigate and take appropriate remedial action when in receipt of complaints of harassment committed by anyone, not just employees.

The more difficult questions may be business-related. For example, an employer may be reluctant to report complaints to the client for fear of losing business. Depending on the circumstances, the employer may have to "bite the bullet" and direct a customer to remove the harasser from the relationship. Internally, reassignment of a complaining employee can give rise to a claim for retaliation and should be carefully vetted with counsel before enacted. Claims of this nature will undoubtedly continue to arise and should be anticipated and addressed through proper planning, policy development and implementation, and periodic training.
---
[1] Civil Action No. 18-712, 2019 WL 199900 (E.D.Pa. Jan. 10, 2019).

[2] Id. at 11.

[3] Id. at 12.

[4] 29 C.F.R. §1604.11(c)(1997).

[5] See, e.g., Rodriguez-Hernandez v. Miranda-Velez

, 132 F.3d 848 (1st Cir.1998) (plaintiff terminated after complaining about sexual advances by important customer had claim against employer); Crist v. Focus Homes Inc.

, 122 F.3d 1107 (8th Cir.1997) (resident of home for disabled repeatedly assaulted caregivers thereby giving rise to claim against employer); Folkerson v. Circus Circus Enter Inc.

, 107 F.3d 754 (9th Cir.1997) (mime employed as "living doll" in a casino sexually assaulted by customer could sue employer for failing to provide a safe workplace).

[6] Lockard v. Pizza Hut, Inc.

, 162 F.3d 1062, 1073-74 (10th Cir.1998) (waitress harassed and assaulted; plaintiff's jury verdict affirmed with fees and costs against employer).

[7] Id. at 13, citing, Weston v. Pennsylvania

, 251 F.3d 420, 426 (3d Cir.2001).

[8] See, e.g., Aguas v. State of New Jersey

, 220 N.J. 494, 518 (2015).
---
CONTACT
Please do not hesitate to direct questions or comments to Rodman E. Honecker at (732) 448-2534, or rhonecker@windelsmarx.com, or Scott R. Matthews at (212) 237-1025, or smatthews@windelsmarx.com.
ABOUT EMPLOYMENT & EMPLOYEE BENEFITS
Windels Marx takes an interdisciplinary approach to this fast-growing area of the law, teaming corporate, tax, fiduciary, regulatory, and litigation attorneys in a best-practices approach to meeting our clients' needs. We provide technically sophisticated, solution-oriented services to employers, fiduciaries, financial institutions, and senior executives, ranging from counseling and compliance planning to internal investigations and litigation before federal and state courts and regulatory agencies. We also provide our clients with timely in-house training programs and seminars for management, human resources, and legal professionals. Learn more at www.windelsmarx.com.
DISCLAIMER
In some jurisdictions, this material may be deemed as attorney advertising. Past results do not guarantee future outcomes. Possession of this material does not constitute an attorney / client relationship.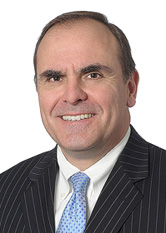 Rodman E. Honecker
Partner
Download Vcard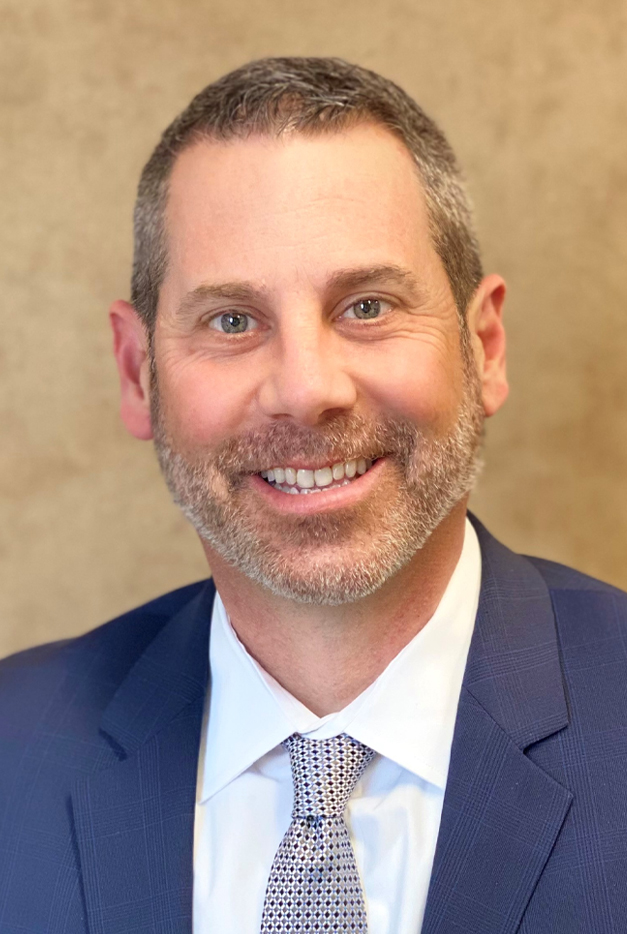 Scott R. Matthews
Partner
Download Vcard