Edward E. Shea
In Memoriam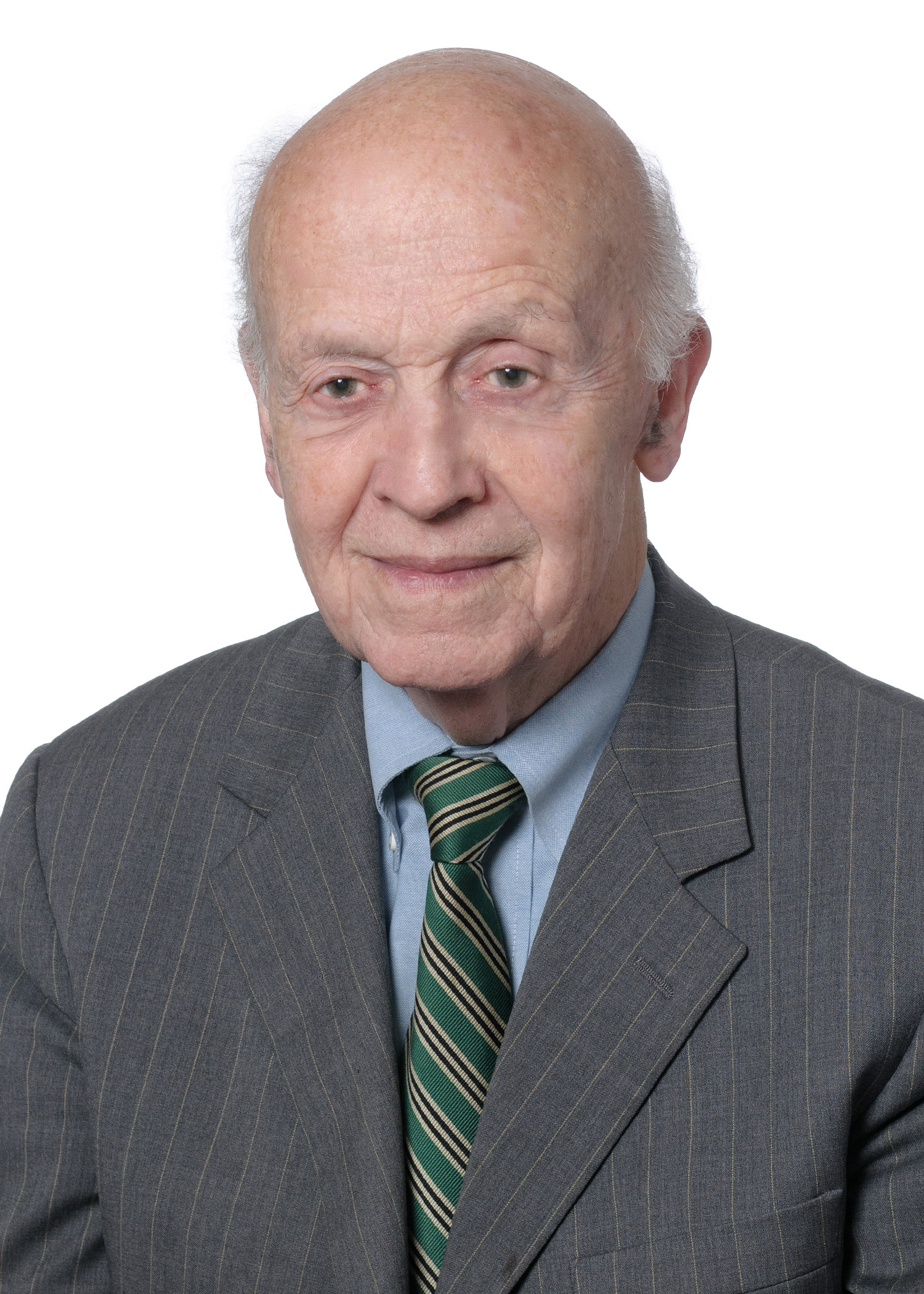 Experience
1932-2022
Ed had a multi-dimensional practice focused on general corporate, finance, environmental and related matters, often with a real estate component. His experience was a result of many decades of serving both as outside counsel to various clients in a myriad of industries and, prior to that, as general counsel and a senior officer and director of significant multinational, NYSE-listed companies.
General Corporate & Finance Matters
Mr. Shea counseled on an array of corporate, financial, and commercial transactions. Among them:
equity investment and loan transactions;
acquisitions and divestitures of business;
construction, licensing, and other complex contracts; and
employee benefit plans.
Environmental & Insurance Matters
Mr. Shea was the head of the firm's Environmental Practice Group and his experience incorporates transactional, regulatory and risk-mitigation matters, which leveraged his extensive knowledge of scientific and process engineering projects, including:
environmental, safety and health aspects for projects throughout the United States and other nations;
due diligence review of environmental, safety, and health compliance systems and facilities for domestic and foreign corporate clients; and
insurance coverage, including counseling clients on the purchase and interpretation of D&O and environmental liability policies.
Authored
"Development and Application of Business Valuation Methods by the Delaware Courts," Hastings Business Law Journal (Summer 2021)
"Expanded Requirements for Hazard Identification and Evaluation in OSHA's New Hazard Communication System Regulations", Bloomberg BNA
"OSHA's Hazard Communication System Is Becoming A Globally Harmonized System",The Practical Lawyer (December 2012)
The Lead Regulation Handbook (2d ed., Government Institutes, 2007)
Environmental Law and Compliance Methods (Oceana/Oxford, 2002)
McGraw-Hill Guidebook to Acquiring and Divesting Businesses (1998)
Academia & Professional Affiliations
Mr. Shea taught as an Adjunct Professor of Finance at the Graduate School of Business of Pace University and was a lecturer at the New York Institute of Finance. His courses included Securities Regulation, Mergers and Acquisitions, International Finance, Securitized Products, and Project Finance. Mr. Shea also lectured on environmental subjects at the State University of New York and at seminars sponsored by the New York State Bar Association and the New Jersey Industrial Development Association.
He was a member of:
Association of the Bar of the City of New York
American Bar Association - Science and Technology Section; Environment, Energy and Natural Resources Law Section; Antitrust Law Section
Languages
He had a reading knowledge of French, German and Spanish.
Military Service
Mr. Shea was a former officer in the U.S. Air Force, Strategic Air Command.
Newsroom
+
Publications
+
Practices
Education
LL.B., University of Michigan Law School, 1957
A.B., University of Detroit, 1954
Admissions