NJBiz Announces Power 100 List, Tony Coscia Among Top 10
Monday, March 26, 2018
NJBIZ released its annual roster of influential people in New Jersey. For 2018, Tony Coscia occupied 5th place, two positions ahead of last year's ranking at #7. Of note:
"... [he] has handled all manner of corporate litigation and transactional law, but he's best known for a canny ability to sort out the financial fine print of deals and proposals."
The mission undertaken by NJBIZ's editorial staff entails finding "the people impacting business in New Jersey in a positive way, whether they be stewards of companies or firms, legislators, educators or heads of organizations whose primary mission is to foster growth in the state."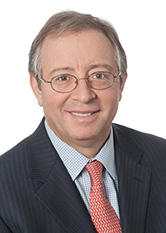 Anthony R. Coscia
Partner
Download Vcard