Jeff Hoffman Quoted on Boeing 737 Troubles
Monday, October 28, 2019
Jeff Hoffman was quoted on the US criminal investigation facing Boeing regarding its 737 equipment. In "Legal Battlefronts To Watch In Boeing's 737 Max Crisis," published October 25, 2019 via Law360, Jeff said:
"If I were investigating Boeing on any level — civil or criminal — that to me is an incredible smoking gun..." explaining that Boeing could land in hot water if it's revealed that the pilot did in fact report the problems he experienced in the simulator to Boeing and his reports were ignored.
"There is a legal theory of conscious avoidance of guilt and in other cases it's called willful blindness, but what it says is if you intentionally look away, then you're as guilty as if you did it head-on," he explained, adding that Boeing could potentially face future Racketeer Influenced and Corrupt Organizations Act claims if it continued to market and sell the 737 Max to airline customers while knowing the extent of the jet's purported problems.
"If, systematically, you knew this information and you sold the jets knowing this and you did it over a period of time and you knew that there could come a point in time they would be rendered inoperable ... it satisfies the criminal RICO elements," Jeff said.
Read the article (subscription applies).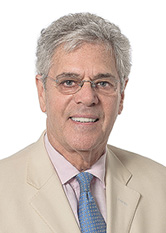 Jeffrey C. Hoffman
Counsel
Download Vcard