IP-Hatch-Waxman Act Team Achieves Another Important Victory for Dr. Reddy's Laboratories in Icosapent Ethyl (Vascepa®)
Thursday, September 3, 2020
On Thursday, September 3, 2020, a Windels Marx IP-Hatch-Waxman Act team achieved an important victory on behalf of Dr. Reddy's Laboratories, Inc. ("DRL"), with the Federal Circuit affirming invalidity of all six asserted patents. Read the Opinion.
The case arose when DRL filed an Abbreviated New Drug Application ("ANDA") seeking regulatory approval to market a generic version of Amarin's eicosapentanoic acid ("EPA") fish oil product, brand name VASCEPA®. Amarin filed a patent suit against DRL and its co-defendant Hikma in the District of Nevada, alleging that Defendants' ANDA products infringed six of its patents. DRL and Hikma responded by arguing that Amarin's patents were invalid as obvious over prior art that disclosed the use of EPA to reduce triglycerides in hypertriglyceridemic patients without raising their level of "bad cholesterol" ("LDL-C").
Following a seven day bench trial, Chief Judge Miranda Du issued a 70-page opinion on March 30, 2020, ruling that all of Amarin's asserted patents were invalid as obvious over the prior art. Amarin immediately appealed Judge Du's ruling to the Federal Circuit, arguing that the District Court's obviousness analysis was incorrect because it failed to give proper weight to certain objective evidence of non-obviousness.
Oral argument was held on September 2, 2020 before a three judge panel of the Federal Circuit consisting of Judges Reyna, Hughes, and Dyk. The panel summarily affirmed Judge Du's opinion the following day.
Constance Huttner, Beth Finkelstein, Caroline Sun and James Barabas represented DRL.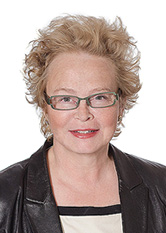 Constance S. Huttner
Partner
Download Vcard