Wayne Cook Talks to NYBJ on Hotel Industry Impact from Airbnb
Tuesday, November 8, 2016
Wayne Cook (Partner, New York Office) was quoted in an article published by the New York Business Journal titled "Airbnb: New bill hurts millennials the most as property listings in N.Y.C. decrease." The article discusses the impact of Airbnb on the hotel industry. Wayne's comments:
"The bill [that Cuomo signed] shows the power of the lodging industry," says Cook , believing it should be modified. When it comes to hotels and Airbnb, "they are two different markets," he added.
"Airbnb users are mostly millennials who either don't want to spend $350 a night for a full service hotel, or simply can't afford it."
Read the NY Business Journal article.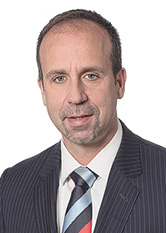 Wayne S. Cook, Jr.
Partner
Download Vcard