Wayne Cook Contributes to NYREJ's "Year in Review Spotlight"
Monday, June 19, 2017
Wayne Cook (Partner, New York) contributed to the New York Real Estate Journal's "Year in Review Spotlight". He was asked how he planned to increase his productivity for 2017:
"For the upcoming new year, I will be engaging in more speaking opportunities, taking part in panels on real estate and hospitality investment. I will also be performing some more media outreach, to share my expertise on the market and its happenings. This of course will be combined with our continual efforts of attaining new clients."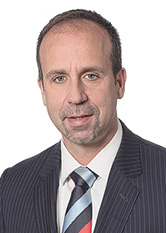 Wayne S. Cook, Jr.
Partner
Download Vcard