Rod Honecker Speaking January 23rd on Recovering Assets in Commercial Litigation, The Knowledge Group
Tuesday, January 23, 2018
Over the years, asset recovery has become its own practice area, evolving to a more complex legal discipline that demands proficiency in civil, criminal, and criminal substantive and procedural laws. Asset recovery professionals commonly deal with cases involving victims of fraud, including individuals, businesses, financial institutions and even governments. In such cases, creditors may recover assets from a remote party other than the corporate debtor by utilizing several legal theories such as alter ego liability, piercing the corporate veil, and fraudulent conveyance. However, counsel for clients seeking to maximize recovery of assets must gather substantial evidence before attempting to pursue a remote party or remote assets.
Current trends also show the prevalence of transnational asset recovery. This demands professional capacities that will allow investigative and forensic services in multiple jurisdictions in a coordinated manner. Counsel may have to face several challenges which include obtaining personal jurisdiction in U.S. courts, ensuring that U.S. law is applied, and overcoming cross-border discovery among others.
Listen as a panel of distinguished professionals and experts, including our Partner Rod Honecker (New Brunswick, NJ), provide the audience with an in-depth discussion of asset recovery in commercial litigation. Speakers, among other things, will also discuss piercing the corporate veil and similar theories of law as well as multi-jurisdictional asset recovery.
Key topics include:
Asset Recovery - An Overview
Common Asset Recovery Cases
Challenges in Recovering Assets
Strategies for Successful Asset Recovery
Theories of Law as Remedies
Recovery Actions Against Foreign Entities
Complimentary registration is available in limited supply. Contact MarketingDepartment@WindelsMarx.com to inquire.
---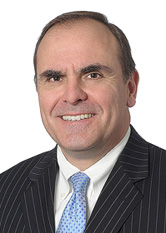 Rodman E. Honecker
Partner
Download Vcard