Michael Clain Pens "When Importer Security Filing Rules Conflict With Accepted Trade Finance Practice" for the BNA Banking Report
Wednesday, December 28, 2011
Michael Clain (Partner, New York) authored an article on the topic of "When Importer Security Filing Rules Conflict With Accepted Trade Finance Practice" for the December 20, 2011 BNA Banking Report (subscription applies).

This trade finance-focused article provides insight on importing situations that risk non-compliance with the Importer Security Filing Regulation, which was adopted by U.S. Customs and Border Protection in the post-9/11 era. Lenders and borrowers who engage in financing and shipping goods shipped across borders would benefit from Michael's practical insights on aspects of the regulations that can hinder --- or help expedite --- their business.
Get the article
To receive a complimentary copy of the article, contact Michael Clain at mclain@windelsmarx.com.
---
Learn more about Windels Marx's work in Trade Finance.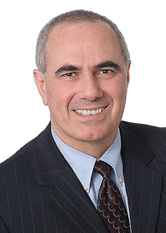 Michael J. Clain
Partner
Download Vcard