COVID-19 - The Main Street Lending Program - July 31, 2020 Update
Friday, July 31, 2020
We thought we'd update you on three items regarding the Program:
On July 28th the Fed announced an extension through December 31 of its lending facilities that were scheduled to expire on or around September 30, including the Main Street Lending Program.
On July 30th the Fed announced in its latest weekly release that it had purchased a total of about $82 million in loans under the Program. It did not indicate how many loans that represented.
On July 31st the Fed indicated that it had received multiple inquiries regarding the treatment of profit sharing under the Program (namely, whether such structures, widely used in professional services firms organized as limited partnerships, would be treated as prohibited capital distributions or compensation) and would issue an updated FAQ that included detailed guidance shortly (perhaps as soon as next week).
We expect additional rulemaking and guidance from the Federal Reserve System and the Federal Reserve Bank of Boston. We will continue to monitor developments and provide additional details as they become available. In the meantime, please feel free to contact us if you have any questions about the Program.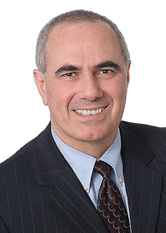 Michael J. Clain
Partner
Download Vcard