Rod Honecker Pens Small Business Litigation Article for Monmouth-Ocean Development Council (MODC)
Wednesday, July 10, 2013
The July 2013 issue of the MODC Matters Newsletter included an article authored by Rod Honecker (Special Counsel, New Brunswick) on the topic of "Litigation Between Owners of a Small Business."
Excerpt:
Disputes between owners are an all too common occurrence for closely held corporations, limited liability companies and partnerships. Conflict can arise when a business is doing well (taking the lion's share of credit and profit) or doing poorly (casting blame, shirking responsibility and shifting loss). Good sense dictates sound planning including solid and unambiguous business formation and governance documents which minimize grey areas. When litigation is unavoidable, the focus should shift to issue identification, assessment of likely outcomes and informed strategizing. Read the full article.
MODC is the Monmouth-Ocean Development Council (New Jersey), of which Rod is a member.
Learn more about our Litigation & Alternative Dispute Resolution practice.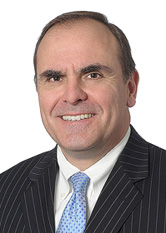 Rodman E. Honecker
Partner
Download Vcard