Michael Clain Authors "Ocean Fright: Financing Goods In Transit Covered By Sea Waybills" for the BNA Banking Report
Friday, October 26, 2012
Michael Clain (Partner, New York) authored an article entitled "Ocean Fright: Financing Goods In Transit Covered By Sea Waybills" for the October 2012 edition of BNA's Banking Report (subscription applies).
The article dissects the complex world of financing goods that are being transported on the open seas and includes vital information on:
the distinctions between negotiable bills of lading and sea waybills,
the legal protections provided by traditional negotiable bills of lading, and
the pitfalls of financing goods in transit covered by sea waybills and ways to document around them.
Read the full article here.
Learn more about Windels Marx's work in trade finance.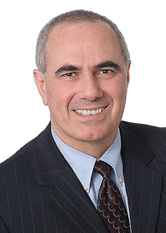 Michael J. Clain
Partner
Download Vcard