Ed Shea Pens Article on Expanded OSHA Requirements for Bloomberg BNA
Wednesday, January 23, 2013
Ed Shea (Counsel, New York) authored an article entitled "Expanded Requirements for Hazard Identification and Evaluation in OSHA's New Hazard Communication System Regulations" for Bloomberg BNA.
The article provides an in-depth analysis of OSHA's amended Hazard Communication System regulations, which will now conform to the United Nations Globally Harmonized System of Classification and Labelling of Chemicals.
Ed recently published an article on the same topic in The Practical Lawyer, which can be read here. He advises in environmental, safety and health aspects for projects throughout the United States and other nations, and performs due diligence reviews of environmental, safety, and health compliance systems and facilities for domestic and foreign corporate clients.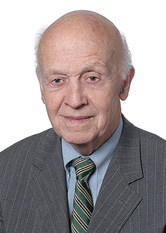 Edward E. Shea
In Memoriam