Ed Shea Authors Article on OSHA's New Hazard Communication System Regulations for The Practical Lawyer
Wednesday, January 23, 2013
Ed Shea (Counsel, New York) authored an article entitled "OSHA's Hazard Communication System Is Becoming A Globally Harmonized System" for the December 2012 edition of The Practical Lawyer.
Read the full article here.
Ed advises in environmental, safety and health aspects for projects throughout the United States and other nations. He also performs due diligence reviews of environmental, safety, and health compliance systems and facilities for domestic and foreign corporate clients.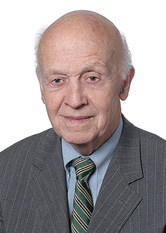 Edward E. Shea
In Memoriam