Rod Honecker writes "A Rarely Used Weapon for Employers: the Computer Related Offenses Act" for the NJ Law Journal
Monday, August 30, 2010
Litigation Special Counsel, Rod Honecker, authored an article on the topic of "A Rarely Used Weapon for Employers: The Computer Related Offenses Act," New Jersey Law Journal (August 30, 2010).

Written for both employers and legal practitioners alike, the article discusses New Jersey's Computer Related Offensives Act, the few published opinions interpreting it, and the range of coverage the Act offers.
---
For more information, contact Rod at rhonecker@windelsmarx.com.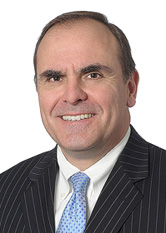 Rodman E. Honecker
Partner
Download Vcard