Reinstatement of Accelerated Mortgage Loans
Tuesday, August 21, 2012
Situation
A mortgage is an agreement between two parties that is enforceable as written, giving rights to the lender, who is the holder of the mortgage, as well as to the mortgagor, usually the borrower.
After a loan closes, changes in a borrower's circumstances can lead to situations where a performing loan is placed on a "watch list", or a default occurs. At that point, the loan is usually assigned to a special asset manager or "special servicing" for resolution. This has become increasingly common during the current economic climate.
Actions Must Be Documented
Ensuring that actions taken by asset managers are properly documented throughout the servicing and default resolution process is critical to avoid future allegations by a borrower that there was an understanding or agreement rendered by the parties other than that which was written, executed and delivered at the closing of the loan.
From time to time a borrower will default in its obligation to make timely payment to a lender. This is so common that the loan documents contemplate such late payments and make provision for the payment of "late charges." A borrower can always tender payment of arrears after default as long as the payment is made before the loan is accelerated and includes all arrears then due and owing.
Know the Local Statutes and Loan Documents
However, laws in many states provide that once the balance due on a mortgage has been accelerated, a lender is not required to accept reinstatement, although the lender has the option to do so. For example, in New York, there is no statutory right for a borrower to reinstate a loan once it is accelerated. The right to reinstate is governed exclusively by the language contained in the mortgage.
Asset managers who have serviced "single family" (consumer) mortgage loans have likely encountered the standard Fannie Mae form of mortgage which provides that a mortgagor has a right to reinstate the loan at any time up to judgment, as long as all of the arrears, fees and costs are fully paid. However, the forms of mortgage used in connection with commercial and "multi-family housing" loans vary widely. Most such mortgages do not contain language affording a borrower the right to reinstate a loan after acceleration.
Even after a defaulted loan has been referred to outside counsel and an acceleration letter has been sent, business considerations may still favor permitting reinstatement of the loan. The asset manager who proceeds in good faith, but casually, through discussions leading up to and through reinstatement, without tending to the proper documentation, risks creating a situation that can be prejudicial to its interests. The failure to properly document a loan reinstatement can open the door to litigation following a future default: discussions can be misconstrued, amounts can be inaccurate and the right to "re-accelerate" after a subsequent default can be challenged. This can lead to time-consuming and costly litigation.
Although a borrower's defense or allegation in a foreclosure action is usually not fatal, it can take a foreclosure action off of the "judicial fast track" and require motions, oral argument, and evidentiary hearings to resolve. While it is likely that the issue will ultimately be resolved in favor of the lender, properly documenting a loan's reinstatement can keep an issue from even being raised - and from becoming a distraction to the asset manager.
Put It In Writing
Reinstatement sums should never be verbally conveyed by the asset manager or servicer. There are important reasons for this: there is room for a borrower to misunderstand a verbal quote, or a servicer taking a quick look at a payment screen or spreadsheet may miss sums due and provide an inaccurate quote. Additionally, third party sums (appraisals, property condition assessments, broker's price opinions, legal fees, title searches) may not be immediately posted and may need to be ascertained from the third parties. By conveying in writing sums due, the lender can inform the borrower that: providing the amount needed to reinstate does not waive the acceleration of the mortgage, the lender can be proceeding with enforcement and that costs to reinstate can increase, and a "reinstatement agreement" will be required at the time reinstatement funds are tendered.
A written reinstatement agreement has the effect of pressing a "reset" button. In it, a borrower will:
re-affirm its obligations under the loan documents,
consent to the lender's application of the payment received (including default interest and legal fees),
acknowledge that the obligations that were created at the time the loan was accelerated are now reinstated and
certify that the borrower (if an entity) is in good standing and that this is an authorized act of the borrower.
All "Borrower Parties" Should Consent
Key principals and guarantors should also join in this acknowledgement so they will be precluded from objecting or claiming any lack of knowledge of the reinstatement. By taking care to have such a letter or agreement executed at the time a loan reinstates, an asset manager will have preserved the lender's ability to have a future default effectively addressed without having the previous reinstatement become a distraction.
It is recommended to consult with counsel so that documentation can be drafted that properly covers:
any "state-specific" requirements,
the governing loan documents and
the procedural circumstances of the particular matter.
---
Contact & Disclaimer
Mike Moriarty (Partner, New York) and Rob Wilk (Associate, New York) authored this article to provide practical insight on the mortgage loan reinstatement process, however this is not to be considered legal advice. They welcome your questions and comments.
Windels Marx frequently represents mortgage market participants in transactional, regulatory and litigation matters, including loan default resolution involving workouts, foreclosure and bankruptcy matters.
Learn more about our real estate and workouts and foreclosure experience.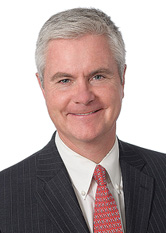 Michael M. Moriarty
Partner
Download Vcard