Successor Entity Cannot Avoid Its Predecessor's Debts On Summary Judgment Per A Recent Commercial Division Decision
Monday, October 16, 2023
Debtors seeking to avoid obligations to their creditors are relentless when it comes to hiding their assets. It is not uncommon for a debtor entity to cease operations only for its principals to start a "new" company to conduct the same business without the burden of the predecessor entity's debts. Faced with this scenario, creditors are left with few options other than to proceed with litigation to hold the new entity liable for the debts of the now defunct predecessor. To do this, courts typically rely on the doctrines of successor liability and/or piercing the corporate veil to hold the alter-ego entity liable. These claims may be brought after a judgment has been obtained against the predecessor, or, in the initial instance. However, because the claims are highly fact intensive, proving the necessary elements is a painstaking process that typically requires a trial to determine the numerous issues of fact. Finding a way to win on summary judgment is essential to keeping the creditor's costs down and preventing further delay. The Honorable Andrew Borrok, J.S.C.'s recent commercial division decision in Strategic Funding Source, Inc. v. Bari Concrete Constr. Corp., No. 653999/2021, 2023 N.Y. Misc. LEXIS 4351 (Sup. Ct. N.Y. Co. Aug. 18, 2023) demonstrates such wins are not impossible but rather, are possible with a well-planned pre-trial strategy that yields the necessary facts.
In Bari, creditor Strategic Funding Source, Inc. ("Creditor") had already obtained a judgment against Greenville Concrete LLC ("Judgment-Debtor"), a concrete construction company, and its principal for their breach of a contract and guaranty. The principal Louis N. Delloso ("Principal") declared bankruptcy and, unbeknownst to Creditor, created a new concrete construction company, Bari Concrete Construction Corporation ("Successor"). In declaring bankruptcy, Principal did not disclose his interest in the Successor thereby leaving Creditor with a paper judgment against Judgment-Debtor, which had been dissolved the day before Successor was created. When Creditor eventually discovered the existence of Successor, years after obtaining the underlying judgment, it proceeded with litigation against Successor.
When the parties reached the discovery stage, Successor produced few documents, with Principal claiming Successor had not kept many records at the time of its inception and that Judgment-Debtor's records had been destroyed years ago. Faced with this obstacle, Creditor used the limited information Successor actually provided to pursue third-party discovery that cemented the link between Successor and Judgment Debtor. Ultimately, this discovery led to key findings that Successor continued to work on jobs that were originally Judgment Debtor's. Armed with this information, Creditor successfully deposed Principal and even used Successor's failure to maintain records against it with respect to its veil piercing claims. Ultimately, Creditor moved for summary judgment on its successor liability, fraudulent conveyance, alter-ego liability, unjust enrichment, and attorneys' fees claims.
The Court granted summary judgment, holding "[t]here are no issues of fact that [Successor] is a mere continuation of [Judgment Debtor's] business." Bari Concrete Constr. Corp., 2023 N.Y. Misc. LEXIS 4351 at *1. The Court noted Successor's failure to maintain records and Principal's revealing deposition testimony established there were no issues of fact.
[Principal] shredded all physical records regarding [Judgment Debtor] and disposed of the computers which housed all of [Judgment Debtor's] ESI. [Successor] did not maintain income statements, balance sheets, aging accounts receivable reports, equipment/asset listings with depreciation schedules, or accounts payable records for 2013, nor did it file a tax return for 2013. Put another way, there is absolutely no evidence that [Successor] is anything other than a mere continuation of [Judgment Debtor] and the record including [Principal's] testimony firmly established that [Successor] is a mere continuation of [Judgment Debtor] (and is thus subject to personal jurisdiction). Indeed, [Principal] testified that [Successor] was set up because of [Judgment Debtor's] obligation and because he thought that his ability to have [Judgment Debtor] attract work would otherwise be compromised. Thus, summary judgment must be granted.
Id. at *3-4. The third-party discovery was also essential to the decision and rebuking any issues of fact Successor attempted to raise.
For the avoidance of doubt, it does not matter that [Principal] funded [Successor] with money received from his girlfriend (and with the assets of certain [Judgment Debtor] jobs) or … that ultimately [Successor] moved physical locations (from the location that had been [Judgment Debtor's]). As discussed, the fact that the money was not deposited in [Judgment Debtor] where substantial sums were owed merely is indicative of the attempt to defraud creditors. It was up to [Principal] where he chose to deposit it and merely depositing i[t] in another company's name — does not create a separate corporate existence. It is also significant in this regard that [Principal] failed to disclose [Successor] in his bankruptcy and that [Successor] continued to work on jobs that were [Judgment Debtor's].
Id. at *4-5.
The Court's decision on summary judgment, very rare with respect to these kinds of fact-intensive claims, demonstrates that debtors cannot forever avoid and delay their obligations. With careful and strategic planning, even when a debtor claims to have no relevant documents, depositions and third-party subpoenas may ultimately yield sufficient evidence to provide successor liability and even the requisite elements of fraud necessary to pierce the corporate veil.
Contact
If you would like to discuss this article, please contact Robert J. Malatak, Elizabeth G. Uphaus, or your Windels Marx relationship partner.
Disclaimers
In some jurisdictions, this material may be deemed as attorney advertising. Past results do not guarantee future outcomes. Possession of this material does not constitute an attorney/client relationship.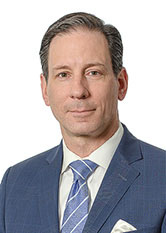 Robert J. Malatak
Partner
Download Vcard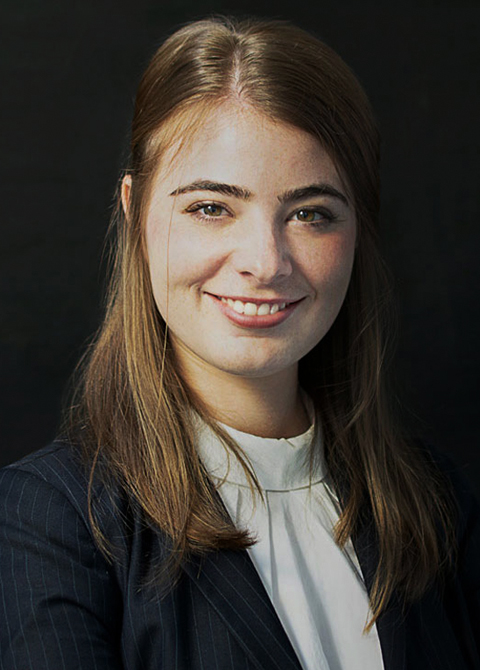 Elizabeth G. Uphaus
Associate
Download Vcard