New Department of Labor Proposal for Overtime
Monday, August 3, 2015
The U.S. Department of Labor (DOL) issued a proposed rule on June 30, 2015 that would dramatically change the Fair Labor Standards Act's (FLSA) overtime exemptions for "white collar" and highly compensated employees.
The proposed rule, among other things, contains the following provisions:
The weekly salary level for the white collar exemptions to the time-and-a-half overtime rule would increase from $455 per week to $970 per week ($50,440 annually) in order to qualify for the white collar exemption to the time-and-a-half overtime rule;
Total annual compensation to qualify for the highly compensated employee exemption would increase from $100,000 to $122,148; and
Compensation levels to qualify for the white collar and highly compensated employee exemptions would be updated on a periodic basis.
Before becoming final, the DOL's proposed rule is subject to a 60-day notice and public comment period. The DOL will then issue a Final Rule which may or may not differ from the proposed rule. If the Final Rule mirrors the proposal (as expected), exempt employees earning less than the increased salary amounts must be reclassified as non-exempt and be treated accordingly, i.e., paid overtime for any hours worked in excess of 40 per week.
Businesses should start planning for the proposed changes and increased costs of complying with the new regulations. Among other things, a review of the salary levels for exempt employees is warranted, as well as the updating (or implementation) of policies regarding the reporting of hours worked and authorization to work overtime.
---
Contact
Please do not hesitate to contact Rodman E. Honecker at 732.448.2534, rhonecker@windelsmarx.com, with any questions or comments.
About Employment & Employee Benefits
Windels Marx takes an interdisciplinary approach to this fast-growing area of the law, teaming corporate, tax, fiduciary, regulatory, and litigation attorneys in a best-practices approach to meeting our clients' needs. We provide technically sophisticated, solution-oriented services to employers, fiduciaries, financial institutions, and senior executives, ranging from counseling and compliance planning to internal investigations and litigation before federal and state courts and regulatory agencies. We also provide our clients with timely in-house training programs and seminars for management, human resources, and legal professionals. Learn more at www.windelsmarx.com.
Disclaimer
In some jurisdictions, this material may be deemed as attorney advertising. Past results do not guarantee future outcomes. Possession of this material does not constitute an attorney / client relationship.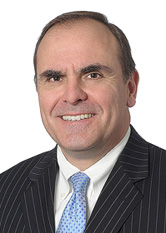 Rodman E. Honecker
Partner
Download Vcard