Sexual Harassment Guidance for All Employers: Protect Your Employees and Your Company
Thursday, November 30, 2017
Ten years ago, Tarana Burke created the "Me Too" campaign as a grass-roots movement to reach sexual assault survivors in underprivileged communities. The campaign recently grabbed the national spotlight after actress Alyssa Milano used the phrase in a tweet arising from the numerous reports of women who have accused Harvey Weinstein of sexual harassment, sexual assault and other unlawful conduct. In the weeks that followed, thousands of victims have come and continue to come forward to report instances of harassment and abuse in the workplace. As an employer, you have a legal responsibility to implement rules and procedures to prevent and correct such abuse occurring in the workplace. It is imperative that you protect your employees from harassment and company from the fallout that accompanies inadequate safeguards and compliance.
A. Update Your Sexual Harassment Policy
Faced with escalating claims and to limit liability, employers should review their Sexual Harassment Policy to ensure that it provides an effective means for employees to alert management if sexual harassment or abuse is occurring, will trigger an investigation of all allegations of sexual harassment or abuse, and allows for prompt and effective corrective action to be taken when sexual harassment or abuse has occurred. Comprehensive policies are critical to enable employers to discover and punish wrongful acts. Employers cannot prevent harassment and abuse if they are unaware of the conduct. Having an appropriate policy and adhering to it also acts as affirmative defenses to claims asserted against the company.
Employers should update their Sexual Harassment Policy regularly to ensure compliance with current laws and regulations. A sample Sexual Harassment Policy is included herein as a reference.
B. Review Your Insurance Policies
Employers should also review their current insurance policies to determine the extent of coverage afforded for sexual harassment and abuse claims.[1] In addition, if not already obtained, employers should strongly consider obtaining Employment Practices Liability Insurance and Directors and Officers Liability Insurance, which provide coverage for various employment-related claims and alleged wrongful acts by directors and officers, respectively.
C. Recommended Course of Action for Handling Claims
In the event that a sexual harassment claim has been reported or the employer is aware of a potential sexual harassment claim, it is imperative that the employer take corrective action as soon as possible. As an initial first step, we recommend commencing an investigation regarding the claimant's assertions. The circumstances of each claim should guide the employer's determination of whether the investigation should be handled internally or with the assistance of outside counsel or investigative company. A prompt and exhaustive investigation is a significant factor considered by courts and government agencies when evaluating potential employer liability. The results of the investigation will dictate whether and to what extent corrective action is required, including counselling, training, discipline, termination and/or potentially reporting the matter to law enforcement.
D. Take Immediate Action
Employees and employers are rightfully concerned about rogue actors taking advantage of their position to wrongfully subject employees to unlawful harassment and abuse. Now is the time to make certain that your company is well positioned to address injustices in the workplace.
---
SAMPLE HARASSMENT POLICY
The Company has a zero-tolerance for harassment. The Company intends to provide a work environment that is pleasant, professional, and free from intimidation, hostility or other offenses which might interfere with work performance. Harassment of any sort will not be tolerated, including, but not limited to, harassment based on race, creed, religion, sex, age, sexual orientation, national origin or ancestry, disability, medical condition, marital status, veteran status, or any other protected status defined by law. Improper interference with the ability of the Company's employees to perform their expected job duties is not tolerated.
What Is Harassment?
Workplace harassment can take many forms. It may be, but is not limited to, words, signs, offensive jokes, cartoons, pictures, posters, e-mail jokes or statements, pranks, intimidation, physical assaults or contact, or violence. Harassment is not necessarily sexual in nature. It may also take the form of other vocal activity including derogatory statements not directed to the targeted individual but taking place within their hearing and observation. Other prohibited conduct includes written material such as notes, photographs, cartoons, articles of a harassing or offensive nature, and taking retaliatory action against an employee for discussing or making a harassment complaint.
What Is Sexual Harassment?
The Company expressly prohibits any form of harassment based on sex. Improper interference with the ability of individuals to perform their expected job duties will not be tolerated. Specifically, the Company prohibits:
unwelcome sexual advances;
requests for sexual favors;
offensive comments, jokes, innuendoes, gestures, or other sexually oriented or offensive conduct; and
all other verbal, written, visual or physical conduct of a sexual or otherwise offensive nature where:

submission to such conduct is made either explicitly or implicitly a term or condition of employment;
submission to or rejection of such conduct by an individual is used as the basis for employment decisions affecting such individuals; and
such conduct has the purpose or effect of unreasonably creating an intimidating, hostile or offensive working environment.
The following are some examples of conduct which, if unwelcome, may constitute sexual harassment, depending upon the totality of the circumstances, including the severity of the conduct and its pervasiveness:
sexual favors in return for employment rewards, or threats if sexual favors are not provided;
use of obscene language;
displaying sexually suggestive objects, pictures or cartoons;
inquiries into an individual's relationship or private life;
unwelcome leering, whistling, brushing against the body or sexual gestures;
repeated unwelcome requests for dates;
verbal sexual advances or propositions;
questions about one's sex life or experiences; and
sexist, or inappropriate e-mail, or screen savers.
It is important to note that sexual harassment crosses age and gender boundaries and cannot be stereotyped. Among other perceived unconventional situations, sexual harassment may even involve persons of the same gender. Although sexual harassment generally involves a person in a greater position of authority as the harasser, individuals in positions of lesser or equal authority also can be found responsible for engaging in prohibited harassment. Sexual harassment can be physical and/or psychological in nature. An aggregation of a series of incidents can constitute sexual harassment even if one of the incidents on its own would not be considered harassment.
It is also against Company policy to download inappropriate pictures or materials from computer systems.
Responsibility
All Company employees, and particularly managers, have a responsibility for keeping our work environment free of harassment. Any employee who becomes aware of an incident of harassment, whether by witnessing the incident or being told of it, must report it to their immediate supervisor or Human Resources or another member of management with whom they feel comfortable. When management becomes aware of the existence of harassment, it will take prompt and appropriate action.
Reporting
While the Company encourages you to communicate directly with the alleged harasser, and make it clear that the individual's behavior is unacceptable, offensive or inappropriate, it is not required that you do so. It is essential, however, to notify your supervisor or Human Resources if your supervisor is the alleged harasser or complicit in it, immediately even if you are not sure the offending behavior is considered harassment. Any incidents of harassment must be immediately reported to a supervisor or Human Resources.
It is the responsibility of employees who believe that they have been subjected to harassment on the basis of race, color, creed, religion, sex, sexual orientation, alienage, citizenship status, marital status, military or veteran status, national origin, age, handicap, disability, genetic predisposition or carrier status or any other characterization protected by federal, state, or local law, or believe that they have been retaliated against for complaining about harassment or participating in an investigation, to utilize the complaint procedure established for the purposes of preventing and correcting unacceptable workplace behavior. If the Company does not know about the inappropriate conduct, it cannot do anything about it.
Upon receipt of any such complaint, the Company, and outside counsel if necessary, shall undertake prompt and thorough investigation of the complaint. Confidentiality will be maintained to the maximum extent possible and the nature of the complaint shall be provided to others on a need-to-know basis. If the Company determines that an employee has harassed another individual, appropriate disciplinary action will be taken against the offending employee, up to and including termination of employment.
The Company prohibits any form of retaliation against any employee for reporting a violation of this policy, filing a complaint under this policy, or for assisting in a complaint investigation. However, if, after investigating any complaint of harassment, the Company determines that the complaint is frivolous or was not made in good faith or that an employee has provided false information regarding the complaint, disciplinary action may be taken against the individual who filed the complaint or who gave the false information, up to and including termination of employment. No adverse employment action or retaliation will be taken or permitted in response to any employee making a good faith report of alleged harassment or acting as a witness to alleged harassment.
The Company accepts no liability for harassment of one employee by another employee. Any individual who makes unwelcome advances, threatens or in any way harasses another employee is personally liable for such actions and their consequences.
---
CONTACT
Please do not hesitate to direct questions or comments to Scott R. Matthews at (212) 237-1025, or smatthews@windelsmarx.com, or John H. Keneally at (212) 237-1231, or jkeneally@windelsmarx.com.
ABOUT EMPLOYMENT & EMPLOYEE BENEFITS
Windels Marx takes an interdisciplinary approach to this fast-growing area of the law, teaming corporate, tax, fiduciary, regulatory, and litigation attorneys in a best-practices approach to meeting our clients' needs. We provide technically sophisticated, solution-oriented services to employers, fiduciaries, financial institutions, and senior executives, ranging from counseling and compliance planning to internal investigations and litigation before federal and state courts and regulatory agencies. We also provide our clients with timely in-house training programs and seminars for management, human resources, and legal professionals. Learn more at www.windelsmarx.com.
DISCLAIMER
In some jurisdictions, this material may be deemed as attorney advertising. Past results do not guarantee future outcomes. Possession of this material does not constitute an attorney / client relationship.
---
[1] Most Commercial General Liability policies do not provide sufficient coverage for sexual harassment and abuse claims.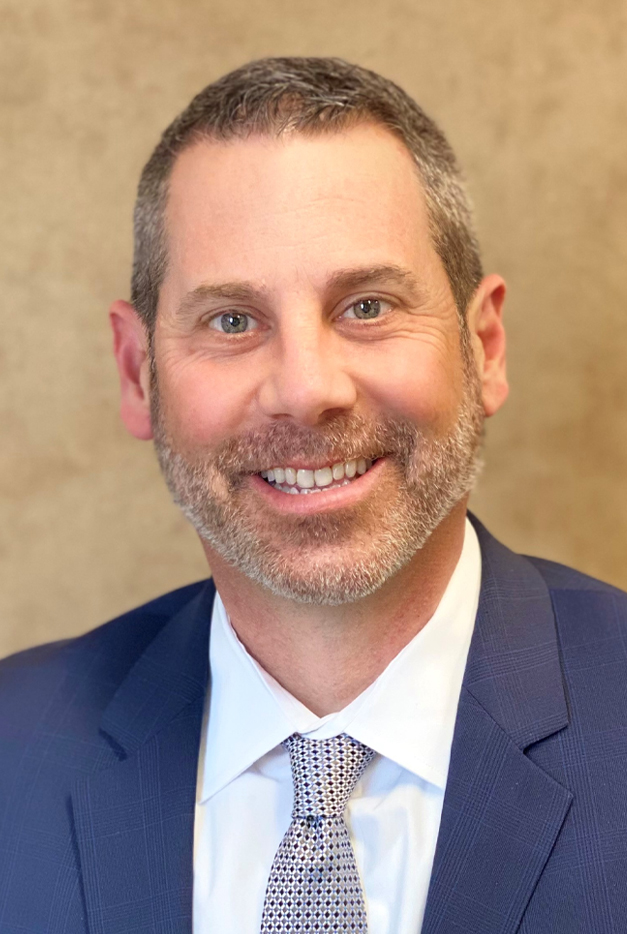 Scott R. Matthews
Partner
Download Vcard