Changes to New York Law Regarding Sexual Harassment
Friday, April 20, 2018
On April 12, 2018, New York State enacted a budget for year 2019 (the "Budget"). In addition to the standard components of the annual financial budget, the Budget obligates New York employers to distribute a written sexual harassment policy and perform annual sexual harassment training, expands the reach of sexual harassment laws to independent contractors, eliminates confidentiality provisions in settlement agreements resolving sexual harassment claims, and attempts to invalidate arbitration agreements for sexual harassment claims. The details of the Budget are set forth below:
Mandatory Sexual Harassment Policies
The Budget modifies the New York Labor Law to require the New York Department of Labor ("NYSDOL") and the New York State Division of Human Rights ("NYSDHR") to develop a model sexual harassment prevention policy, and requires all New York employers, regardless of number of employees, to either adopt the model policy or develop their own policy in line with the model's standards. The model sexual harassment prevention policy, once issued, will contain the following:
A statement prohibiting sexual harassment;
Examples of prohibited conduct that would constitute sexual harassment;
Information concerning the federal and state statutory protections against sexual harassment and remedies available to victims, together with a statement that there may be additional local laws (e.g., New York City laws);
A standard complaint form;
The procedure for timely and confidential investigation of complaints that ensures due process for all parties;
A statement of employee rights and remedies, and informing employees of available forums for adjudicating sexual harassment complaints administratively and judicially;
A statement that sexual harassment is a form of employee misconduct and that sanctions will be enforced against individuals engaging in sexual harassment and against managers and supervisors who knowingly permit such conduct to continue; and
A clear statement that retaliation against individuals reporting sexual harassment or who testify or assist in any proceeding is unlawful.
Employers are required to prepare and distribute a compliant written policy by October 9, 2018.
Required Sexual Harassment Training
The Budget also requires the NYSDOL and NYSDHR to develop a model sexual harassment prevention training program. It mandates annual training using the state-approved model or a model that is compliant with state standards. Much like the sexual harassment policy to be issued, the training program must be interactive and contain:
An explanation of sexual harassment;
Examples of conduct that would constitute unlawful sexual harassment;
Information concerning the federal and state statutory provisions regarding sexual harassment and remedies available to victims; and
Information concerning employee rights and remedies and all available forums for adjudicating complaints.
Employers are required to implement compliant annual training programs by October 9, 2018.
Compulsory Arbitration Agreements for Sexual Harassment Claims Prohibited
The Budget attempts to eliminate arbitration as means of resolving disputes concerning sexual harassment. The Budget amended the New York Civil Practice Law and Rules ("CPLR") to render void agreements requiring the submission of sexual harassment claims to mandatory binding arbitration, except those that are included as part of a collective bargaining agreement. The law goes into effect on July 11, 2018. Employers may see confusion in this directive, as the U.S. Supreme Court has previously held that state laws that expressly identify a category of non-arbitrable state law claims are pre-empted by the Federal Arbitration Act such that this law may not be enforceable.
Confidential Settlement Agreements for Sexual Harassment Claims Prohibited
The Budget amends the CPLR to bar courts from approving confidential settlement agreements for sexual harassment claims, unless: (a) confidentiality is the complainant's preference; (b) the complainant has been given twenty-one (21) days to consider the confidentiality provision; and (c) the complainant is given seven (7) days in which to revoke acceptance of the confidentiality provision.
This takes effect on July 11, 2018.
Sexual Harassment Protections Extended to Non-Employees
Critically, the Budget extends liability under the New York State Human Rights Law to employers who "permit" sexual harassment of "non-employees," including consultants or independent contractors. This provision becomes effective immediately.
Recommended Action for New York Employers
Employers should review existing sexual harassment prevention policies and training procedures for compliance with the new standards.
Employers should be mindful of implementing procedures to train employees.
Employers should review their settlement and arbitration agreements, and revise them in light of the Budget's requirements.
Employers should also review their current insurance policies to determine the extent of coverage afforded for sexual harassment and abuse claims. If not already in place, employers should strongly consider obtaining Employment Practices Liability Insurance and Directors and Officers Liability Insurance.
Employees and employers are rightfully concerned about unlawful conduct in the workplace. Now is the time to make certain that your company is well positioned to address these issues -- before claims are made.
---
CONTACT
Please do not hesitate to direct questions or comments to Scott R. Matthews at (212) 237-1025, or smatthews@windelsmarx.com, or John H. Keneally at (212) 237-1231, or jkeneally@windelsmarx.com.
ABOUT EMPLOYMENT & EMPLOYEE BENEFITS
Windels Marx takes an interdisciplinary approach to this fast-growing area of the law, teaming corporate, tax, fiduciary, regulatory, and litigation attorneys in a best-practices approach to meeting our clients' needs. We provide technically sophisticated, solution-oriented services to employers, fiduciaries, financial institutions, and senior executives, ranging from counseling and compliance planning to internal investigations and litigation before federal and state courts and regulatory agencies. We also provide our clients with timely in-house training programs and seminars for management, human resources, and legal professionals. Learn more at www.windelsmarx.com.
DISCLAIMER
In some jurisdictions, this material may be deemed as attorney advertising. Past results do not guarantee future outcomes. Possession of this material does not constitute an attorney / client relationship.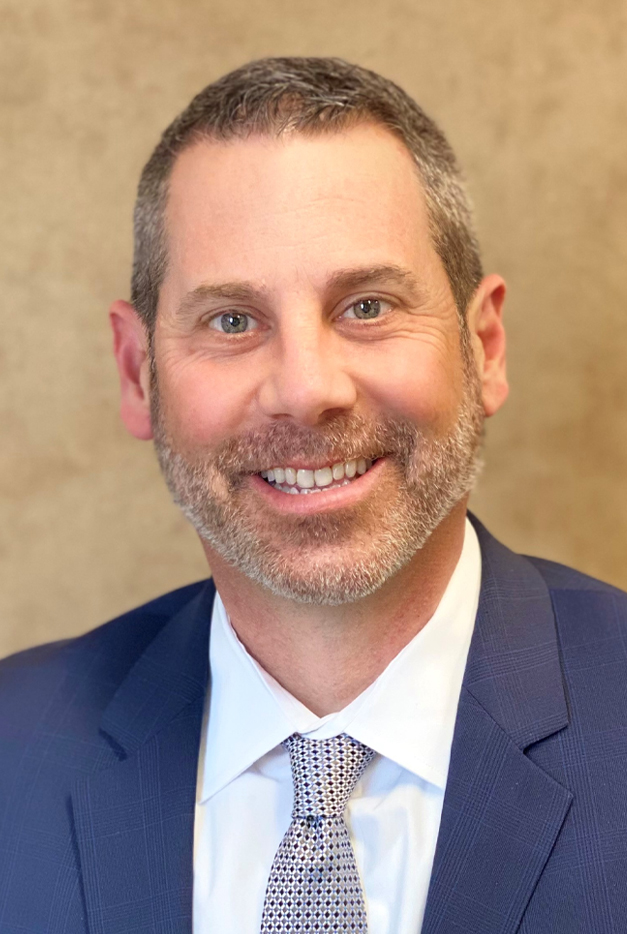 Scott R. Matthews
Partner
Download Vcard