Michele Arbeeny, Mike Moriarty on the New York Nonprofit Revitalization Act of 2013
Tuesday, May 13, 2014
New York State recently enacted The New York Nonprofit Revitalization Act of 2013 (the "Act"). The stated purpose of the Act was to modernize the Not-for-Profit Corporation Law ("NPCL"), reduce administrative burdens on nonprofits, and improve governance, accountability and oversight. Many of the provisions of the Act will take effect on July 1, 2014.
In light of these changes, organizations may want to take a moment to review their bylaws and other operative organizational documents to determine whether may need to be modified to comply with the Act. Specifically, organizations may want to consider whether they need to create or amend policies and procedures regarding approval of related party transactions, real estate transactions, compensation to management, audit committees, and whistleblower practices.
In addition, organizations may need to assess the "independence" of its directors to ensure that the board is comprised of a sufficient number of "independent directors" as the Act now requires. Should a Board choose to do so, it may also want to consider amending policies regarding internal communications, waivers, notices, proxies and voting to allow for the utilization of modern day technology (i.e., fax, email, video conference). Likewise, the Board may be entitled to lower its quorum requirements, set the size of the board within a range, and amend by law provisions dealing with committees of the corporation.
Of course, many aspects of the Act may have already been incorporated into organizational documents despite the fact that it was previously not required to do so. Nevertheless, a Board may want to take this opportunity to revisit its bylaws and other operative organizational documents to not only ensure compliance with the Act prior to July 1, but also, ease the administrative burdens associated with not-for-profit governance.

If you need any assistance in this review, please feel free to contact Michael M. Moriarty, Michele Arbeeny or your Windels Marx relationship lawyer.

Learn more about our Public Finance and Not-for-Profit Practice Group.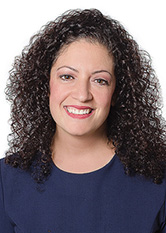 Michele Arbeeny
Partner
Download Vcard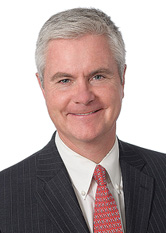 Michael M. Moriarty
Partner
Download Vcard