Windels Marx IP - Hatch-Waxman Team Wins Trial for Dr. Reddy's Laboratories in Icosapent Ethyl (Vascepa®)
Tuesday, March 31, 2020
On Monday, March 30, a Windels Marx IP – Hatch-Waxman Act team achieved a significant victory on behalf of firm client Dr. Reddy's Laboratories ("DRL") against Amarin Pharmaceuticals.

The case arose when DRL filed an Abbreviated New Drug Application ("ANDA") seeking regulatory approval to market a generic version of Amarin's icosapent ethyl product, brand name Vascepa®. Amarin sued DRL and its co-defendant Hikma Pharmaceuticals in the District of Nevada alleging that Defendants' ANDA products infringed patents directed to methods of administering Vascepa® to reduce triglycerides without increasing bad cholesterol (LDL-C). DRL and Hikma contended that Amarin's asserted patents were invalid as obvious.

After a seven day bench trial, District Judge Du held that Amarin's patents were obvious over the prior art and therefore invalid. Specifically, the Court found that it would be obvious to eliminate the DHA component of Lovaza, an earlier drug approved to reduce triglycerides, to avoid an increase in LDL-C. In reaching this decision, the Court rejected Amarin's argument that so-called "real world" evidence (secondary considerations) overcame Defendants' prima facie obviousness case.

Following its decision, the Court entered judgment in favor of DRL and Hikma.

Constance Huttner, Caroline Sun, James Barabas, and Beth Finkelstein represented DRL.
Read the District Court's Opinion.
Media Coverage
---
Learn more about our Intellectual Property - Hatch-Waxman Act Practice Group.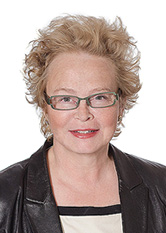 Constance S. Huttner
Partner
Download Vcard