NJBiz Recognizes Tony Coscia in Annual Real Estate 50
Tuesday, December 5, 2017
In November 2017, NJBiz published its 2017 ranking of real estate industry players, which included our Partner, Tony Coscia. Tony moved up to #33 from #42 in 2016.
Insights from NJBiz sources said:
"He's the smartest guy in New Jersey... involved in more things than anyone... the guy that everyone goes to but no one talks about. The real players in New Jersey all go to Tony for advice. If you ever have a real problem you talk to Tony."
For numerous consecutive years, Tony has appeared on the real estate list, as well as NJBiz's "Power 100: The most powerful people in New Jersey."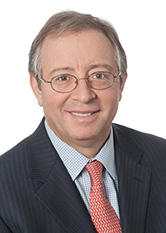 Anthony R. Coscia
Partner
Download Vcard