NJBiz Names Tony Coscia to 2015 "Power 100"
Thursday, January 29, 2015
For the second consecutive year, Tony Coscia (Partner, New Brunwick) was named to the 2015 edition of the NJBiz "Power 100" — a listing of the most influential people in New Jersey business.
Appearing at #28, NJBiz says of Tony:
"One of the "good guys" of business in New Jersey. You know the type: Big impact, little self-promotion. "Tony's always a player because he's respected on all sides," one insider said. He's a player because he does so much. Being chair of Amtrak and a partner with Windels, Marx, Lane & Mittendorf are just two of his many duties. Of course, his role with Amtrak gives New Jersey a key figure in one of the biggest transportation agencies."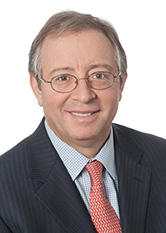 Anthony R. Coscia
Partner
Download Vcard