NJBiz Expands Real Estate Rankings, Nominates Tony Coscia to #42
Friday, December 2, 2016
In November 2016, NJBiz published its 2016 ranking of real estate industry players, which included an expanded list of 75. Our Partner, Tony Coscia, appeared at #42 with these insights:
What's the chairman of Amtrak doing on the list? Good question. Easy answer: For all of Coscia's work with Amtrak and other big-picture items (more in a minute), he's still regarded as one of the top lawyers in the state and is often brought in on big deals. He plays the political game as well as anyone ("No one is smoother than Tony," one insider said), and that's a skill he'll need when he helps orchestrate one of the biggest real estate plays in state history: A new tunnel to New York City.
Tony has appeared in prior years on the real estate list, as well as NJBiz's "Power 100: The most powerful people in New Jersey."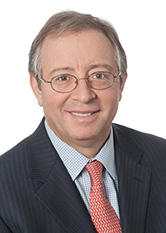 Anthony R. Coscia
Partner
Download Vcard