Windels Marx Promotes Kim M. Longo to Partner
Tuesday, May 8, 2012
(New York, NY) Windels Marx today announced that Kim M. Longo has been promoted to Partner, resident in the New York office, effective May 1, 2012.
As a member of both the Bankruptcy & Creditors' Rights and Financial Transactions practice groups, Kim's practice will continue to focus on the representation of debtors, trustees, creditors and other participants in bankruptcy proceedings and cross-border insolvencies. Most recently, she has been a supervising attorney in Windels Marx's representation of the Trustee for the SIPA liquidation of Bernard L. Madoff Investment Securities LLC.
Robert J. Luddy, Managing Partner of Windels Marx, said, "Since Kim arrived at the firm nearly seven years ago, her contributions have been increasingly invaluable to our clients. Her promotion is well earned."
Alan Nisselson, Partner and Chapter 7 trustee for the United States Bankruptcy Courts for the Southern and Eastern Districts of New York, added, "In the active world of financial services and high profile bankruptcy cases, Kim's expertise is invaluable. We are thrilled to elevate a practitioner of her calibre to our ranks."
Prior to joining Windels Marx in 2005, Kim was an associate in the financial restructuring department of the New York office of Cadwalader Wickersham & Taft. Prior to receiving her law degree, she practiced as an accountant and earned her license as a Certified Public Accountant.
About Kim M. Longo
Kim represents debtors, trustees, creditors and other parties in interest in bankruptcy proceedings of varying sizes and in connection with cross-border insolvencies. Her bankruptcy experience spans the many stages of reorganization and liquidation, including:
general estate administration,
the assumption and rejection of contracts,
the sale of some or all of a debtor's assets,
the prosecution of avoidance and other actions, and
the determination of claims.
Experience of Note
Supervising attorney in Windels Marx's representation of the Trustee for the SIPA liquidation of Bernard L. Madoff Investment Securities LLC.
Represented debtors and other parties in interest in various Chapter 11 and cross-border insolvency proceedings.
Negotiated and closed numerous loan and equity transactions for both distressed and financially-healthy companies.
Reviews and negotiates legal opinions and provides advice as to the structuring of transactions to address bankruptcy concerns.
Professional Affiliations & Academia
New York State Bar Association
United States District Court for the Southern District of New York
J.D., New York University School of Law, 2001, Member of the Annual Survey of American Law
B.S., magna cum laude, Binghamton University, 1994
---
Contacts
Melissa Jenkins
Matter Communications
Tel: 978.499.9250 x242
Cell: 978.853.4166
melissa@matternow.com
Lianne Cospito
Director of Marketing
Windels Marx Lane & Mittendorf, LLP
Tel: 212.237.1064
lcospito@windelsmarx.com
About Windels Marx
With offices in New York, NY, New Brunswick, NJ, Madison, NJ, and Stamford, CT, Windels Marx Lane & Mittendorf, LLP is a full service law firm formed in the mid-nineteenth century. Today, we represent domestic and international clients in the banking and financial institutions, energy and environmental, government and tobacco interests, healthcare, hospitality, insurance, manufacturing, real estate, technology and intellectual property and transportation industries. Learn more at www.windelsmarx.com.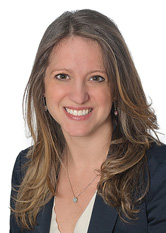 Kim M. Longo
Partner
Download Vcard