Pat Russo Appointed to MTA Inspector General Management Advisory Board
Thursday, May 1, 2014
Windels Marx announced today that Governor Andrew Cuomo has appointed Pasqualino "Pat" Russo to serve as a member of the MTA Office of the Inspector General Management Advisory Board upon the recommendation of the President Pro Tem of the New York State Senate.

The Management Advisory Board is created pursuant to the NYS Public Authorities Law, and consists of thirteen members appointed by the governor who each serve for a three-year term. The law requires that all members of the management advisory board shall be persons with substantial experience in the management of private enterprise, in the delivery of public services, or in labor or labor-management relations.

The Management Advisory Board assists the MTA Inspector General in identifying ways to improve services, reduce costs and increase the efficiency of the authority and its subsidiaries, the Triborough Bridge and Tunnel Authority and the New York City Transit Authority and its subsidiary.

Mr. Russo, a resident in the New York office, was recently promoted to Senior Special Counsel. His practice focuses on transportation law and corporate investigations, including matters involving regulatory compliance, transportation company due diligence, strategic planning, procurement, litigation, administrative law and public policy.

Mr. Russo is also engaged in integrity monitorship work. As an integrity monitor, Pat serves as a watchdog over government contractors to protect the interests of agencies funding or developing public projects. His work includes due diligence of expenses, identification and reduction of corruption vulnerabilities, and compliance of labor and contract matters. In addition, Pat has been retained to produce best practices for financial investigations for government investigators. He has also been engaged by non-profit organizations and private companies to conduct internal investigations and to produce internal controls to assist those entities with reducing potential fraud. He has also been engaged to produce policies, agreements and employee manuals for transportation companies.

With fifteen years experience in representing New York City and State interests, Pat works closely with Matthew Daus (Partner, New York), who leads the firm's Transportation Practice and is the former Commissioner and Chairman of the New York City Taxi and Limousine Commission ("TLC").

Matt said, "Pat's reputation in public service is stellar, and we believe that New Yorkers will be pleased that he brings his expertise from our Transportation Practice and his work in government and industry oversight as a member of the MTA IG Management Advisory Board. We promoted Pat to Senior Special Counsel at Windels Marx in recognition of his tireless and effective efforts on behalf of our clients, his pro bono service to regulators and non-profits, as well as his supervision of an expanding practice and additional staff."

Pat added, "When considering the mission statement of the Management Advisory Board, Windels Marx's leadership in transportation matters and my work with government investigations and integrity monitoring made the appointment to the Board a particularly good fit professionally and personally. I am humbled by this appointment by Governor Cuomo and the recommendation of the New York State Senate Majority Leader. I am likewise so grateful that it affords me the ability to serve New Yorkers and the MTA Inspector General in his oversight role of the nation's largest and most complex metropolitan transit system."
About Pasqualino "Pat" Russo
In the fifteen years prior to joining Windels Marx in 2012, Pat served a range of New York City and State public interests in varied capacities.
NYC Department of Investigation - As an Inspector General of the Department of Investigation, he supervised the attorneys, auditors and investigators overseeing fraud and corruption investigations of the City's social services agencies, programs and contractors. In this capacity, he was responsible for the oversight of more than 22,000 City employees, hundreds of for-profit and non-profit vendors, with annual funding for these programs and agencies exceeding $13 billion.
NYC Taxi and Limousine Commission - As the Chief Administrative Law Judge of the TLC, he oversaw the tribunal's three offices and its eighty Administrative Law Judges. Prior to his appointment as the Chief Judge, Pat served as an Administrative Law Judge in its Appeals Bureau. Pat was initially appointed as an Administrative Law Judge adjudicating administrative proceedings for individuals and corporations accused of violating the rules and regulations of the agency or the NYC Administrative Code, and also administered hearings to determine the fitness of applicants and licensees.
New York State Office of the Welfare Inspector General - Appointed in 1997, Pat served as General Counsel to New York State Office of the Welfare Inspector General. In this capacity, he prosecuted fraud and corruption in the City and State's social services programs as a Special Assistant Attorney General. In 2003, he was appointed Executive Deputy Inspector General, where he supervised the investigative and legal matters related to Medicaid contractors, including the publicly-funded paratransit services.
For the past thirteen years, Mr. Russo has served as an Adjunct Professor in the Masters in Public Administration Program at John Jay College of Criminal Justice, where he teaches ethics and legal courses for graduate students studying in the MPA - Inspector General program

Pat also currently serves as the Treasurer for the Association of Inspectors General, a national organization that seeks to foster education, training and networking for the federal, state, and local inspector general offices that oversee investigations into fraud, waste, abuse and corruption by government employees and government contractors.
Professional Affiliations
MTA Inspector General Management Advisory Board - Member
Association of Inspectors General - Treasurer
Federal Bar Council - Member
New York City Bar Association - Member
Brooklyn Bar Association - Member
Bay Ridge Lawyers Association - Immediate Past President
---
Contacts
Melissa Jenkins
Matter Communications
P: 978-499-9250 x242
C: 978-853-4166
melissa@matternow.com
Lianne Cospito
Director of Marketing
Windels Marx Lane & Mittendorf, LLP
Tel: (212) 237-1064
lcospito@windelsmarx.com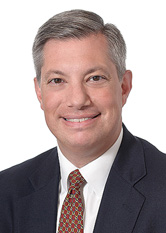 Pasqualino Russo
Partner
Download Vcard