Mike Moriarty, Dan Pocchiari and Rob Wilk Close $168 Million Loan for International Business Company in International Gem Tower Deal
Monday, October 8, 2012
Mike Moriarty (Partner, New York), Dan Pocchiari (Special Counsel, New York) and Rob Wilk (Associate, New York), represented an international business company as lender's counsel in connection with the closing of a transaction resulting in the payment-in-full of our client's existing $168 million loan, and the assignment of the mortgages to an incoming institutional lending consortium which will finance the completion of the construction.
The loan provided financing for the acquisition and assemblage of 11 mid-town Manhattan fee parcels, the air rights appurtenant to 14 additional parcels, the pre-construction planning and development, and construction of the International Gem Tower, a Skidmore Owings & Merrill designed skyscraper in mid-town Manhattan, which is being developed by an Extell Development entity.

During the previous eighteen months, this team previously advised and represented our client in connection with the closings of extension agreements and mortgage modifications to this loan, and counseled our client in connection with the borrower's requests regarding partial collateral releases, and options as the loan maturity date approached.
Through a combination of city property tax abatements, attractive financing being offered by New York State to purchasers of the Tower's commercial condominium units, and the Tower's designation as a Foreign Trade Zone by the U.S. Department of Commerce, the International Gem Tower will be the centerpiece of a coordinated strategy to keep New York's "Diamond District" as a global center for the international jewelry industry through the 21st Century.
---
Learn more about our Real Estate Financing work.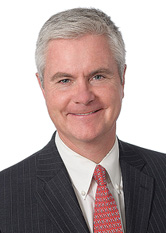 Michael M. Moriarty
Partner
Download Vcard